Macroeconomic/ geopolitical developments
US President Biden announced his $1.8 trillion American Families Plan (human infrastructure) to complement the $2 trillion infrastructure plan announced at the end of March.
Earnings season has continued with more positives, with Amazon, Google, Apple, Facebook and Tesla all beating estimates (though the price action on these stocks has not been particularly positive).
The US Federal Open Market Committee (FOMC) interest rate decision and statement was on Wednesday, with a still very dovish tone but this had mooted impact on the Bond market, or other financial assets.
Surging Covid cases, hospitalisations and deaths in India are upsetting, but outside of Indian markets have had little impact on core financial markets.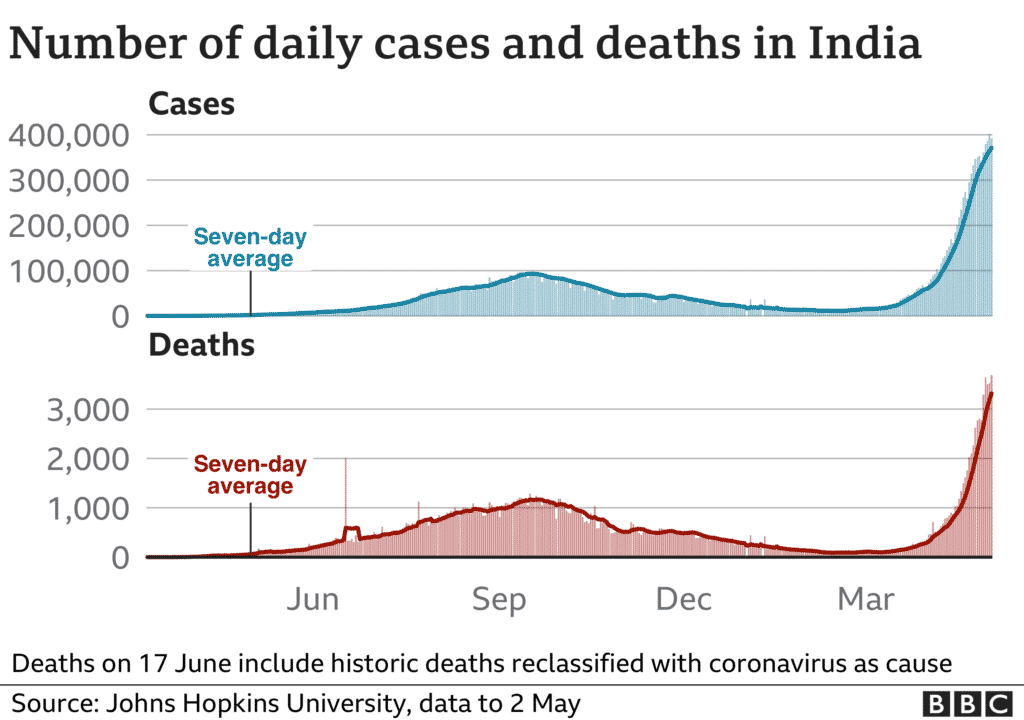 European nations have further lifted lockdown measures, although in some nations the number of cases remain elevated.
Global financial market developments
Global stock averages were sideways for the last week of April, near new record and multi-month highs.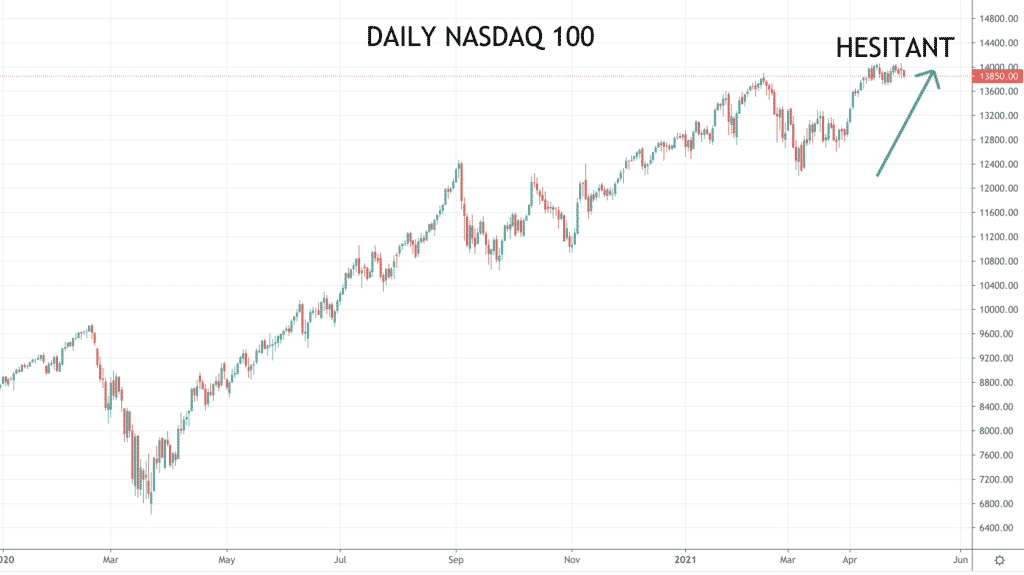 The US Dollar strengthened significantly on Friday, easing the threat of a weaker greenback, which was the April theme.
The Euro reversed lower against the Dollar, with immediate risks shifting to the downside.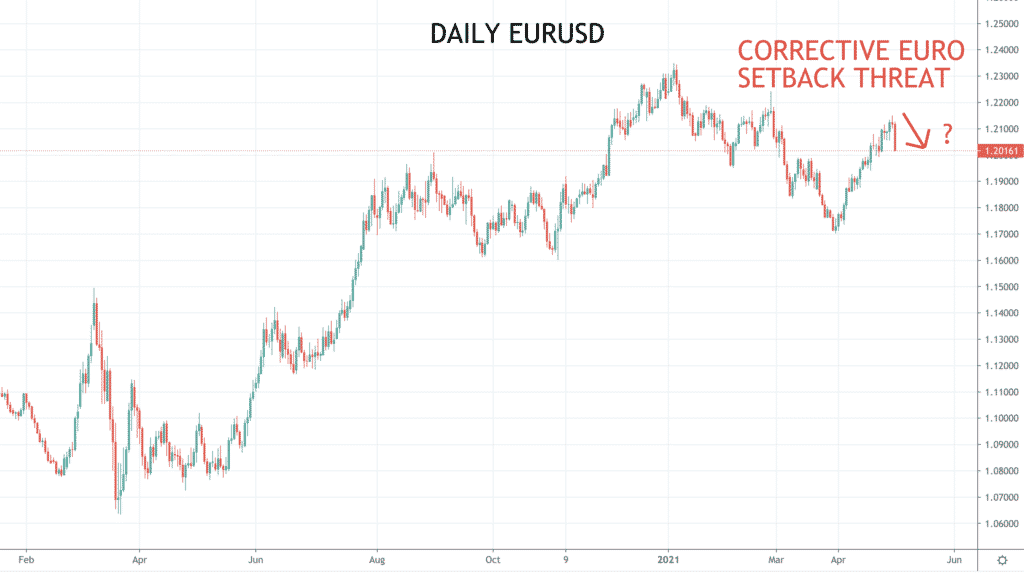 GBPUSD stays in a negative range, with risks skewed to the downside.
Gold was sideways the past week, sustaining the early April chart base (Double Bottom).
Oil has broken higher again, with the intact "risk on" theme.
Copper has surged above the 2021 peak to multi-year highs, with risks still higher.
Key this week
Geopolitics:

Monday 3rd May is a UK holiday. Markets closed.

Monitoring COVID-19 cases, hospitalisations and deaths globally (particularly in Europe).

Watching for possible lockdown easings, notably in Europe.

Central Bank Watch: Fed Chairman Powell speaks on Monday. Tuesday and Thursday we get the Reserve Bank of Australia (RBA) and the Bank of England (BoE) interest rate decisions and statements respectively. The Bank of Japan (BoJ) Meeting Minutes are published Thursday.
Macroeconomic data: A big week for data, with global Markit and US ISM Manufacturing and Services PMI released on Monday and Wednesday respectively, and the US Employment report is out on Friday. See the table below for details and more.
Microeconomic data: Earning season continues in the US this coming week with a lighter calendar. Standouts are Pfizer, T-Mobile and PayPal reporting.
| | |
| --- | --- |
| Date | Key Macroeconomic Events |
| 03/05/21 | German Retail Sales; global Markit and US ISM Manufacturing PMI; Fed Chairman Powell speaks |
| 04/05/21 | RBA interest rate decision and statement; UK Markit Manufacturing PMI |
| 05/05/21 | New Zealand Employment report; global Markit and US ISM Services PMI; US ADP Employment Change |
| 06/05/21 | BoJ Meeting Minutes; BoE interest rate decision and statement |
| 07/05/21 | Chinese trade data; German Industrial Production; US Employment report; Canadian Employment report |