The price recovery in cryptocurrencies in 2019 alongside the less aggressive volatility that was previously seen in 2018 has seen a resurgence of interest from traders in the cryptocurrency asset class.
To this end, brokers have been bolstering their cryptocurrency offerings and here we take a look at April 2019 updates from CMC Markets.
CMC Markets April Additions
CMC Markets now have a total of 12 cryptocurrencies to their current offerings, having added in another seven in April 2019.
CMC clients are now able to trade markets on Dash, Monero, EOS, Cardano, NEO, TRON and Stellar.
These are available together with their previous offerings of Bitcoin, Bitcoin Cash, Ethereum, Ripple and Litecoin.
CMC Markets Spreads on cryptocurrencies narrowed
Alongside the above cryptocurrency additions, CMC Markets have lowered the spreads on their previously tradable cryptocurrencies by an average of 50%, for both retail and professional clients across their original cryptocurrency offerings.
In a press release, David Fineberg, Deputy Chief Executive Officer, said: "Recently we have seen that cryptocurrencies are being rediscovered by traders. The volatility seen in early 2018 has subsided making them a less risky, and increasingly attractive, asset class. By expanding our offering, we are now able to satisfy our customers' desires for alternatives to the original Bitcoin and Ethereum. Not only is the number of tradable cryptocurrencies impressive, we have also improved trading conditions for our clients by providing some of the lowest spreads in the industry."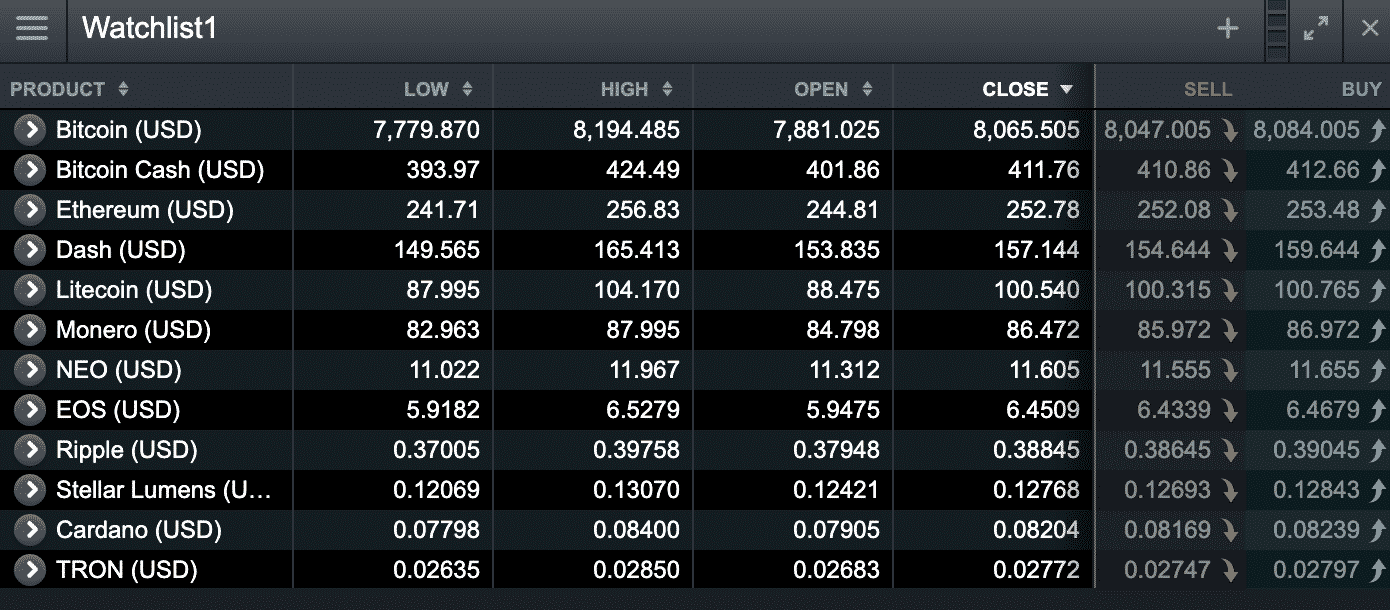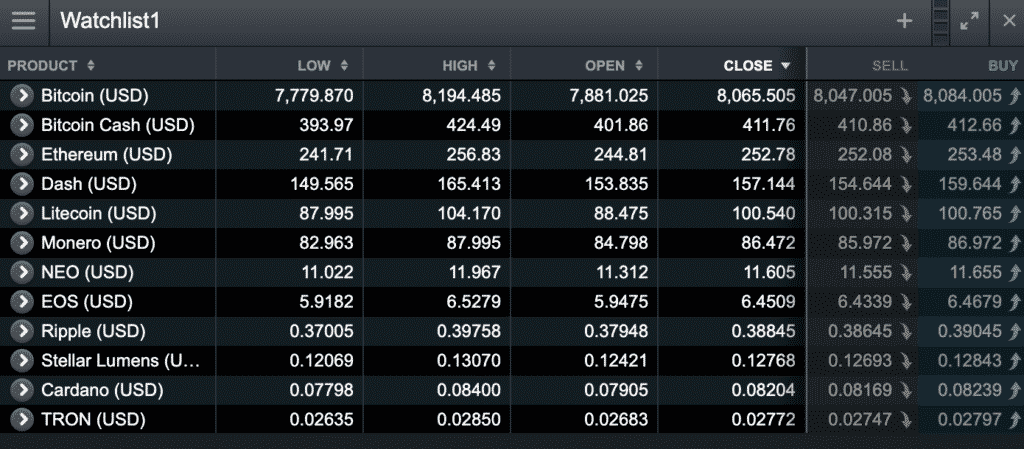 You can see the full press release here https://www.cmcmarkets.com/group/news/cmc-markets-expands-its-cryptocurrency-range-with-the-addition-of-seven-new-coins