Macroeconomic/ geopolitical developments
The busiest week of the US earnings season saw mixed earnings from Big Tech, with positives from Facebook, Microsoft and Google, and a positive announcement for Tesla, but significant misses from Apple, and Amazon.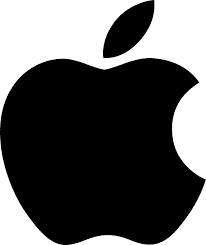 Further progress was seen on Biden's proposed social infrastructure bill
Despite losses after the Apple and Amazon releases, the major US stock averages did manage to rebound at the end of the week and posted new record highs again, towing global share indices higher too.
Despite the European Central Bank (ECB) trying to calm inflation and higher interest rate concerns after its meeting on Thursday, European core and peripheral yields have spiked higher.
Global financial market developments
US stock averages led global markets higher with the S&P 500 and DJIA hitting new record levels to end October.
Global stock averages also pushed higher into month-end.
US yields consolidated, but European yields pushed to new multi-month yield highs after last week's ECB meeting.
The US Dollar dipped and rebounded to resume a more positive bias
EURUSD plunged lower Friday, to resume short- and intermediate-term vulnerability.
GBPUSD losses late last week highlighted resurfacing weakness.  
Gold spiked lower to end the month, with risk now for a negative tone within a broader sideways, range.
Oil dipped and rebounded to hold onto bull forces from its extremely strong advance from August.
Copper losses leave a negative tone within a much broader range environment.
Key this week
Geopolitics: Still watching the progress of Biden's proposed social infrastructure bill.
Central Bank Watch: A busy week for Central Banks. On Tuesday we get the Bank of Japan (BoJ) Meeting Minutes and theReserveBank of Australia (RBA) interest rate decision, statement and press conference, and we get the same from the Federal Reserve Open Market Committee (FOMC) on Wednesday and from the Bank of England (BoE) on Thursday.
Macroeconomic data: The data standouts this week are global Markit and US ISM Manufacturing, Services and Composite Purchasing Managers Index (PMI) data throughout the week, and the US Employment report on Friday.
Microeconomic data: Earnings season continues in the US with Pfizer, T-Mobile, CVS Health and Moderna the standouts.
| | |
| --- | --- |
| Date | Key Macroeconomic Events |
| 01/11/21 | German Retail Sales; China, UK and US Markit Manufacturing PMI and US ISM Manufacturing PMI |
| 02/11/21 | BoJ Meeting Minutes; RBA interest rate decision, statement and press conference; European Markit Manufacturing PMI |
| 03/11/21 | New Zealand Employment report; China, UK and US Markit Services and Composite PMI; US ADP Employment report; US ISM Services PMI; FOMC interest rate decision, statement and press conference |
| 04/11/21 | European Markit Services and Composite PMI; BoE interest rate decision, statement and press conference |
| 05/11/21 | EU Retail Sales; US Employment report |