Crude oil has recovered all the lost ground of 2020
The global market is in deficit
OPEC+ is ready to increase supply whilst shattering the current price structure
Look for the market to test the localised high of October 2018
"…Give me one more oil boom before I die 
…..Give me one more chance to say goodbye                                                                                                            
…..Hire me on as a derrick hand                                                                                                                                      
…..Put me to work in the oil sands                                                                                                                                
….One more oil boom before I die …"
Words & Music by Tim Hus Copyright Tim Hus Music 2004
The market for crude oil has been seeking direction as it tries to second guess the impact of new COVID-19 variants on mobility across Europe and parts of Asia. Regions such as the U.S. and China, which are critical for global GDP and oil consumption, Figure 1, are booking steady recoveries  from the virus, while India's biggest refiner is boosting fuel production.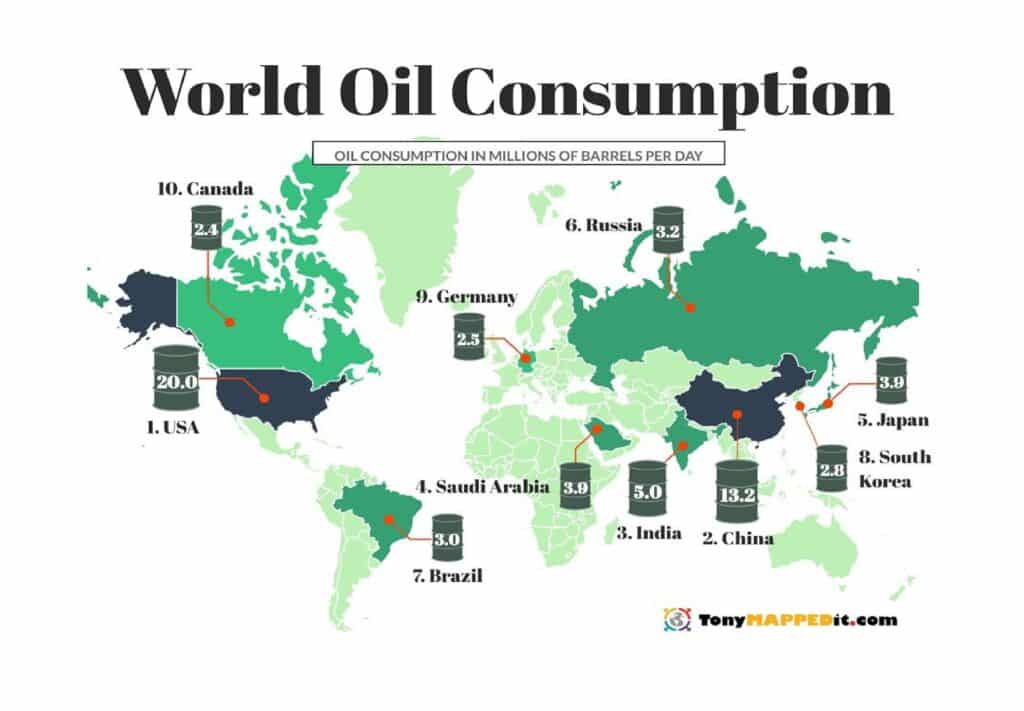 Figure 1: World Oil Consumption  Source: www.tonymappedit.com
OPEC is the price pivot
OPEC+ expects the global market will remain in deficit during the second half of 2021 if it keeps production steady, based on data that technical experts were reviewing on Tuesday, June 29 and as such the group may boost daily output by 500,000 to 1 million barrels a day
The pre-OPEC+ JMMC (Joint Ministerial Monitoring Committee) meeting was postponed due to Russian technical issues it is set for Thursday, July 1. Even so, oil still managed to recoup intra-day losses to finish almost unchanged driven higher as OPEC+ upgraded its consumption forecasts.
The American Petroleum Institute, an industry trade group, reported Tuesday afternoon that U.S. crude-oil inventories fell by 8.15 million barrels last week.  Supplies at Cushing, Oklahoma, the delivery hub for New York Mercantile Exchange oil futures, were seen down 1.32 million barrels. This higher fall in US API Crude Inventories also helped prices higher later in the session.
The markets have priced in OPEC+ raising production by 0.50 million barrels a day at tomorrow's meeting, and as such a lower figure would now cause a spike in prices.
Of course price action will be choppy as month, quarter and half- year end flows impact sentiment.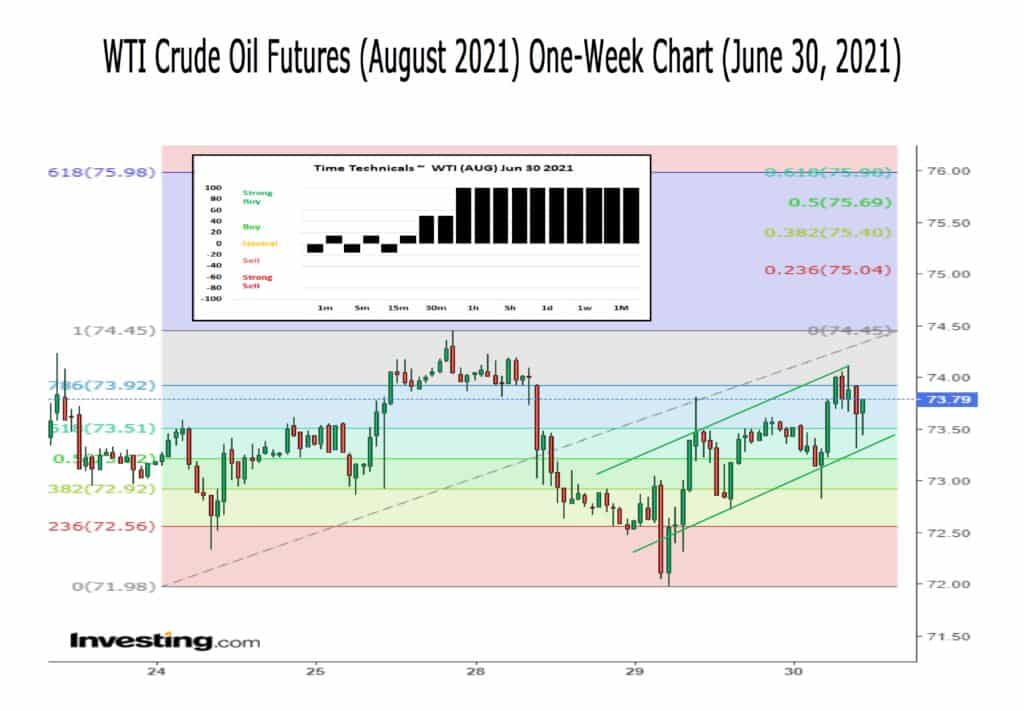 Figure 1: WTI Crude Oil One-Week Chart and Time Technical Sentiment (Inset Chart)                            Source: www.investing.com    Spotlight Ideas
Figure 1 shows that in the positive channel that developed through Tuesday and Wednesday there is good rotation and provided OPEC+ do not shock the market with a excess of supply the price should grind steadily to better levels.
My target is 75.26 although I do set a stop at 72.60