Bitcoin Cash made an impulsive rally, but still can be a part of a three-wave a-b-c regular 3-3-5 correction. We still think that Bulls are not ready yet, especially because of a bearish looking BTC and friends, so we assume that BCHUSD can be making just a bigger flat correction in wave 4 of a higher degree with resistance around 660 level. That said, be aware of a sharp reversal towards projected 300 support area, maybe even a bottom area. But, if BCH from any reason continues impulsively higher towards 900 region, only then we can consider that a bottom may be in place.
BCHUSD, 4h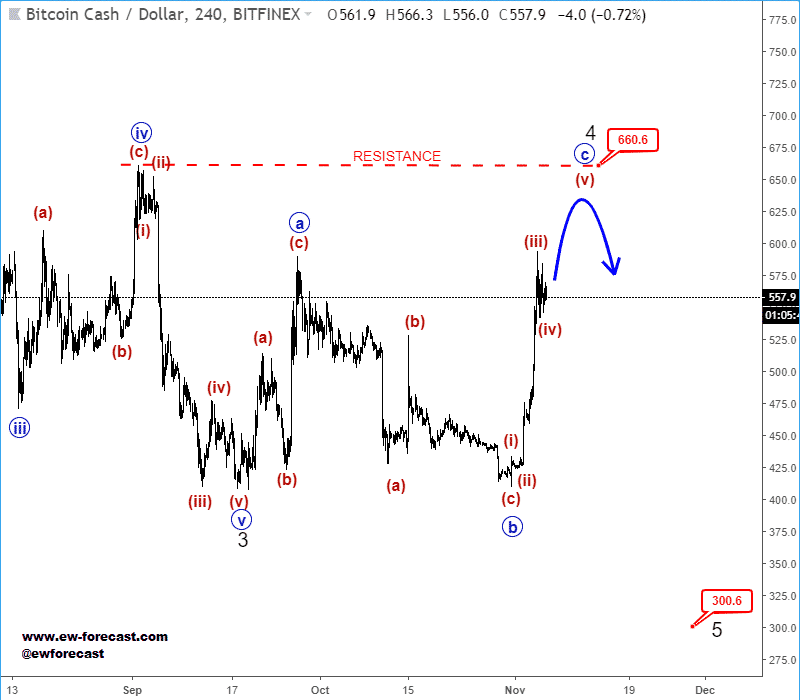 Now looking at the intraday chart of BCHUSD, we can see a small bullish triangle in progress that can be a wave (iv), so just like Ripple we can expect another, maybe a final push into new highs and then we should be aware of a big decline!
BCHUSD, 1h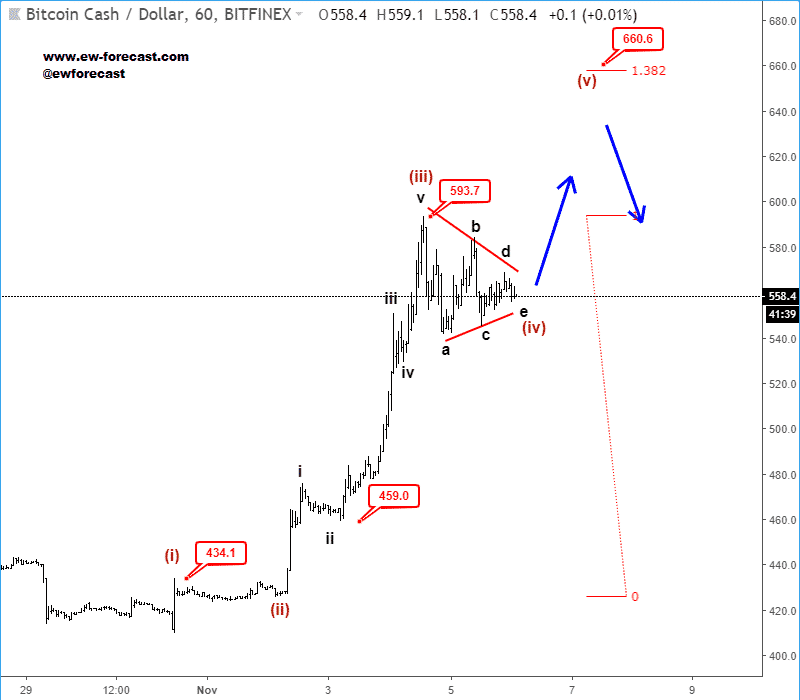 Below we also have Ripple and its intra-day look.
We have seen an impulsive rise on Ripple, but as you can see, it still can be a correction within a final wave (c) of b, right around projected resistance zone and if we respect correlations, then upside can be limited. So, watch out for a drop here around 0.53 area, just keep in mind that we need a five-wave decline away from 0.53 to confirm a bearish reversal!
XRPUSD, 1h