Selling of the U.S. Dollar Index on Friday may persist through Monday
As the week pushes on, this will yield to new buying momentum
The technical sentiment for the Dollar Index is strong up to the next FOMC
New bullish sentiment will prevail and will take prices higher
The investor base certainly lost no time in getting out of long U.S. Dollar positions at the end of the week. The Dollar Index declined 0.48 or 0.50% on Friday to settle at 96.31.
The latest declines have a high level of significance as they appear to represent a reversal of the factors that fuelled the Dollar's upside momentum earlier in the year. For some investors that could be a signal that the bull run of the U.S. unit is over.
Naturally, it is rather early to make such a claim with any genuine conviction, however, one cannot deny the fact that the short-term impetus favours the downside. This is quickly reversed this week although the growth of mood momentum level off as we approach the FOMC on December 19th.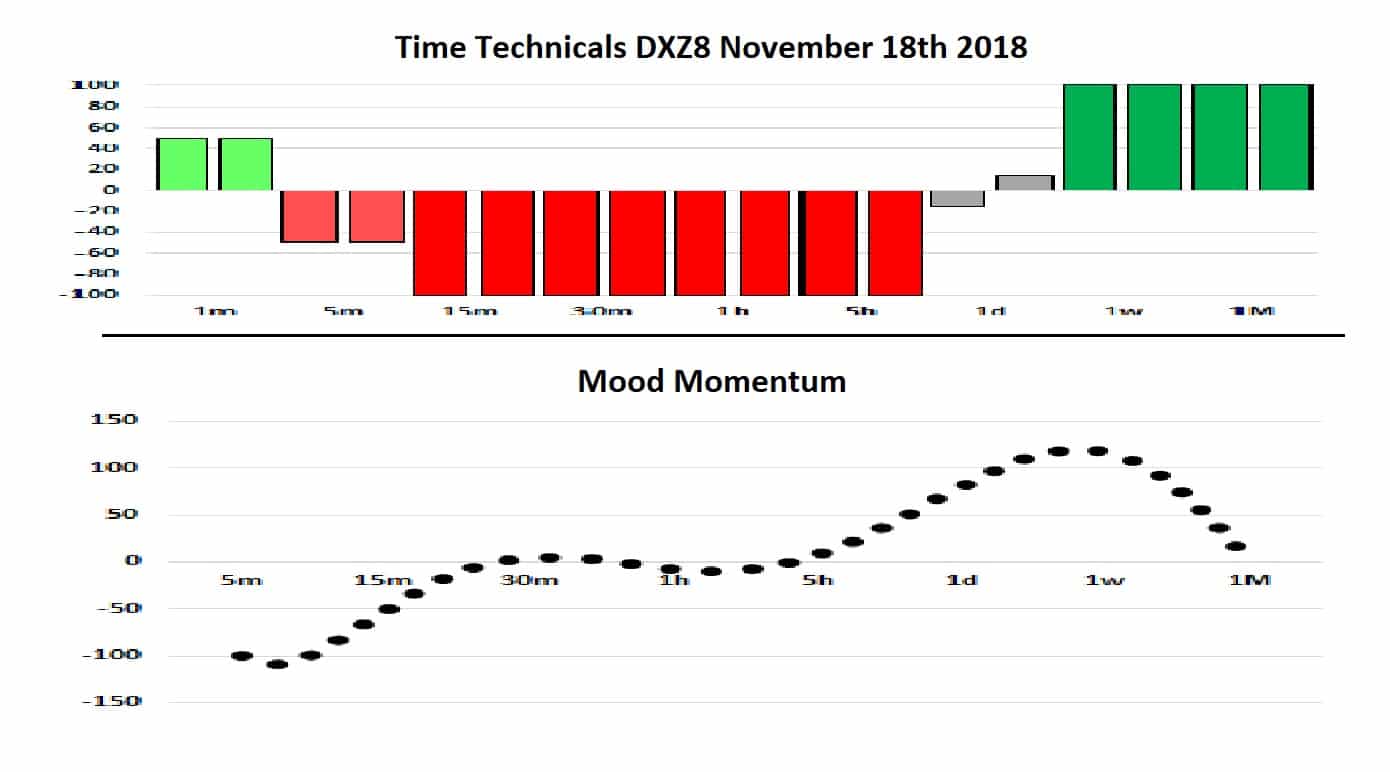 Source: www.tradingeconomics.com , Spotlight Ideas
It helps if we specify what exactly those key factors that drove the upside were.
There have been four explicit factors driving the Dollar higher this year:
Economic outperformance
Rising interest rates
Equity market pressure
Trade policy
The most recent batch of economic metrics from the U.S. are supportive as consumer prices and consumer spending are rising, the latter at its fastest pace in 5 months. To temper that one must acknowledge that core demand growth has faded a little.
Undermining the Dollar is the fact that Fed officials are starting to sound less hawkish. Most notably, Fed Chair Jerome Powell has indicated some concern about headwinds in 2019. Add in the fact that Vice Chair Clarida has added that there is some evidence of global slowing. The takeaway is the that Fed cannot just be U.S. focused, it must consider the trends in the global economy. Clarida does not expect a significant increase in inflation this year. Although the Chair and Vice Chair are still up for delivering a hike in the Federal Funds Rate on December 19th. The accompanying outlook release will be crucial for Dollar trading in the weeks before year end.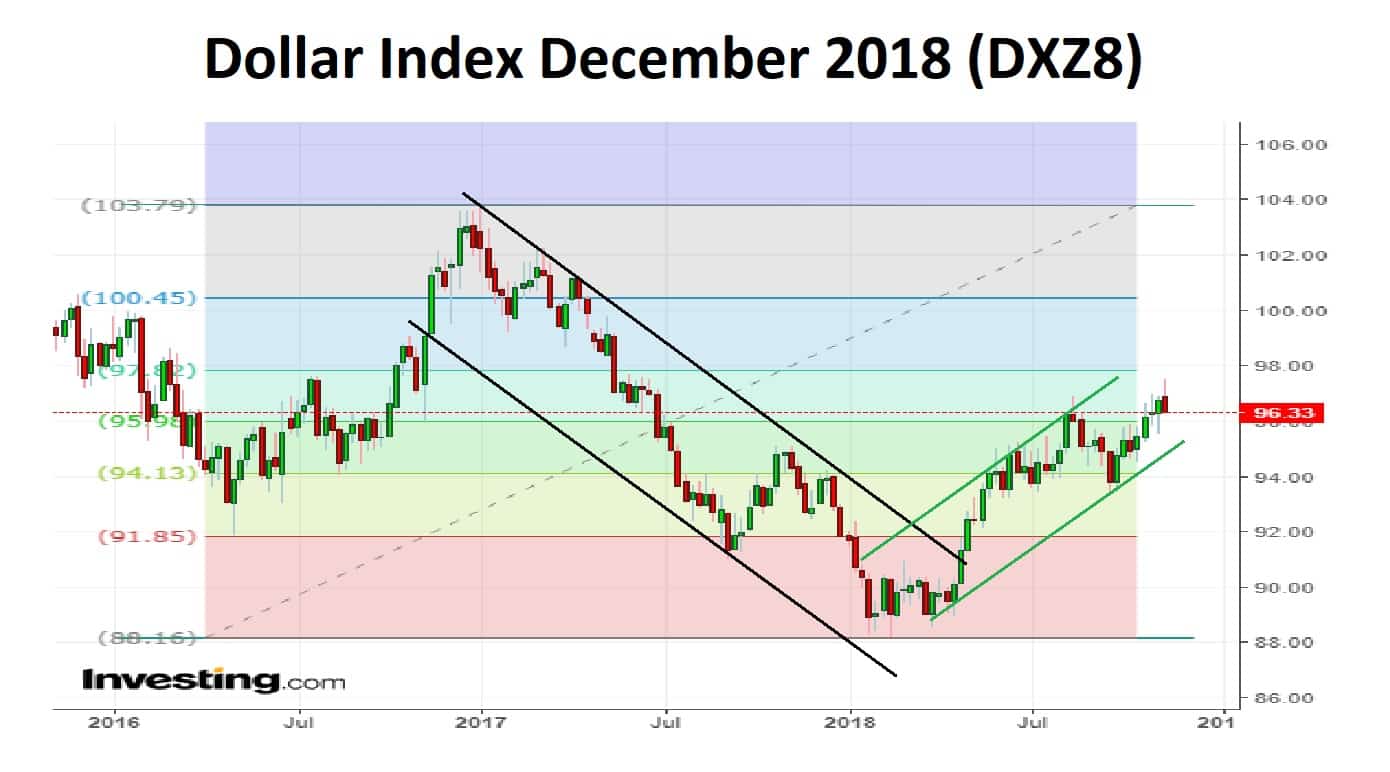 Source: www.tradingeconomics.com, Spotlight Ideas
The shows that the Dollar Index for December 2018 has found it difficult to push past the 96 to 97 territory even though it was well supported at 94.13. There may well be selling pressure as the week begins, however, going toward Thanksgiving on Thursday November 22nd I believe Dollar bulls will have some upside potential to be thankful for. I would buy early week dips and look for new longs to press for a December assault on 100, if not 100.45. Stop loss set at 94.70.
Read more fundamental analysis