The US Dollar has displayed a far more bullish tone from late September, but particularly now through early October, with growing expectations of a rate hike from the Federal Reserve into the end of the year, likely in December. Furthermore, the perception of a more hawkish Fed into 2017 could encourage ongoing US$ gains for Q4.
This has impacted more recently on EURUSD, With US Dollar strength allowing for a more negative tone for this currency pair.
EURUSD has been caught within a range environment on both a short-term and intermediate-term outlook. The recent bearish break from the narrow range, below supports in the 1.1121/20 area at least sets a negative tone into mid-October.
However, mounting risk is now for a more bearish shift, which would be indicated below 1.0950, then confirmed below the post-Brexit low at 1.0910.
A break he will be a significantly bearish intermediate-term statement and favour a Q4 move closer to 1.0520, maybe even to parity.
Read more forex market forecasts
Downside risks for EURUSD?
A break still lower on Wednesday to probe the 1.1000/1.0992 support area, to reinforce the Tuesday plunge back through the 1.1121/20 lows, to leave the risk of further losses into Thursday/Friday.
This also sees growing risk of a bearish shift in the intermediate-term outlook, but only signalled below 1.0950.
Short/ Intermediate-term Range Parameters: We see the range defined by 1.1428 and 1.0950.
Range Breakout Challenge
Downside:Below 1.0950 sees risk lower for 1.0910, 1.0823/21, 1.0777/08 and maybe 1.0520.
Upside:Above 1.1428 aims higher for 1.1616 and 1.1714.
4 Hour EURUSD Chart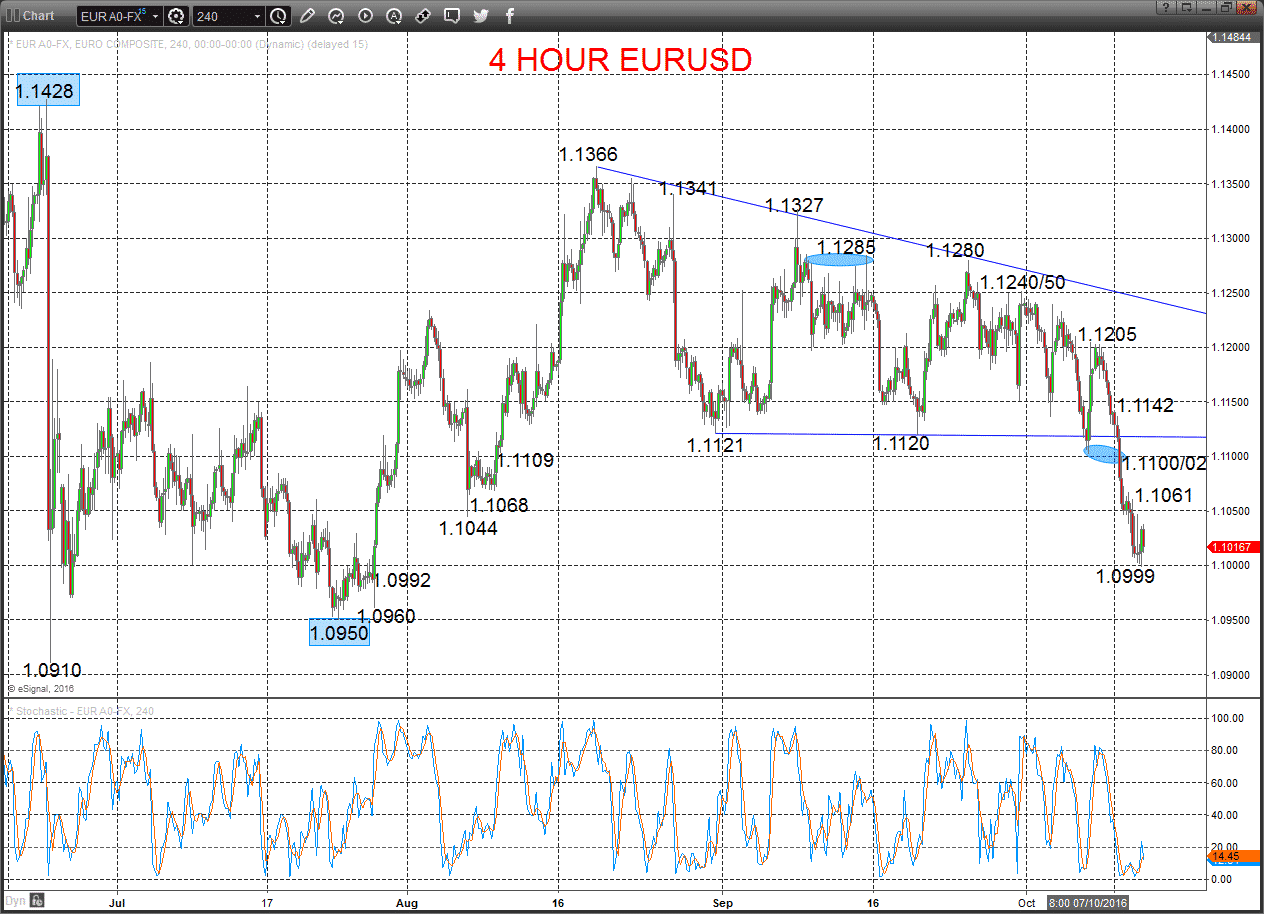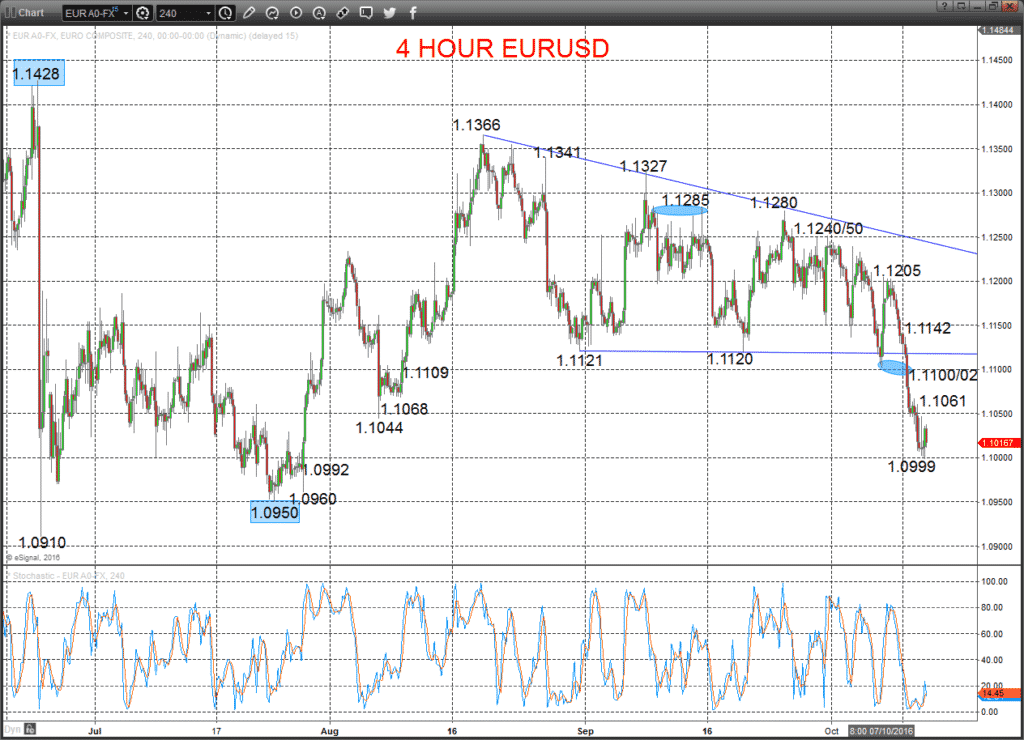 Daily EURUSD Chart