FedEx will announce results after the close on Tuesday
The last dividend offered no increase in payment value
The stock is going to suffer if the U.S. and China are engaged in a trade dispute
Sustained upside depends on Trump and Xi =making progress at the G20
If one were to look at the picture presented by a short-tern snapshot of FedEx (FDX: NYSE) one might expect that all was on track for a recovery, even if the last close broke below the impulsive channel.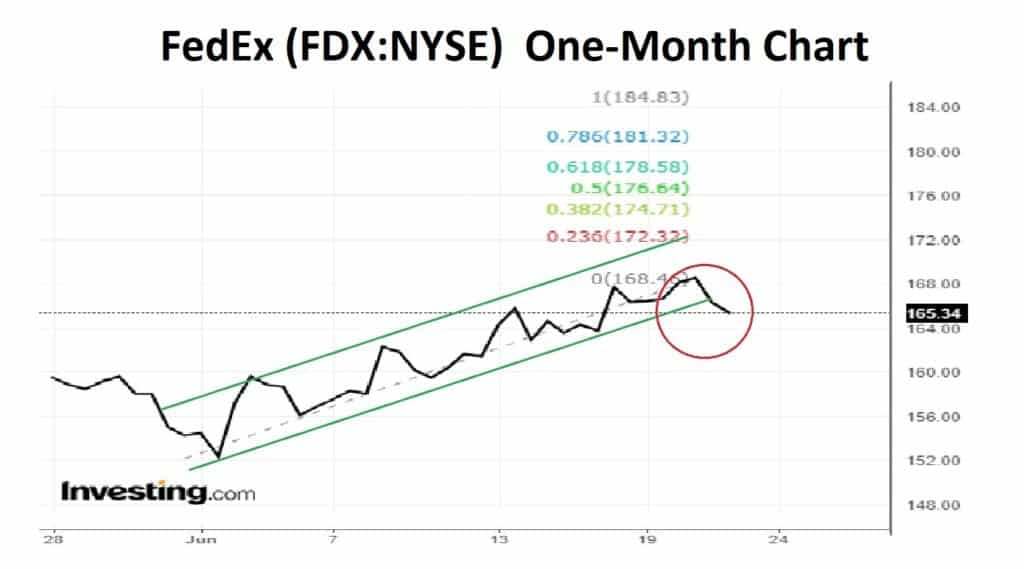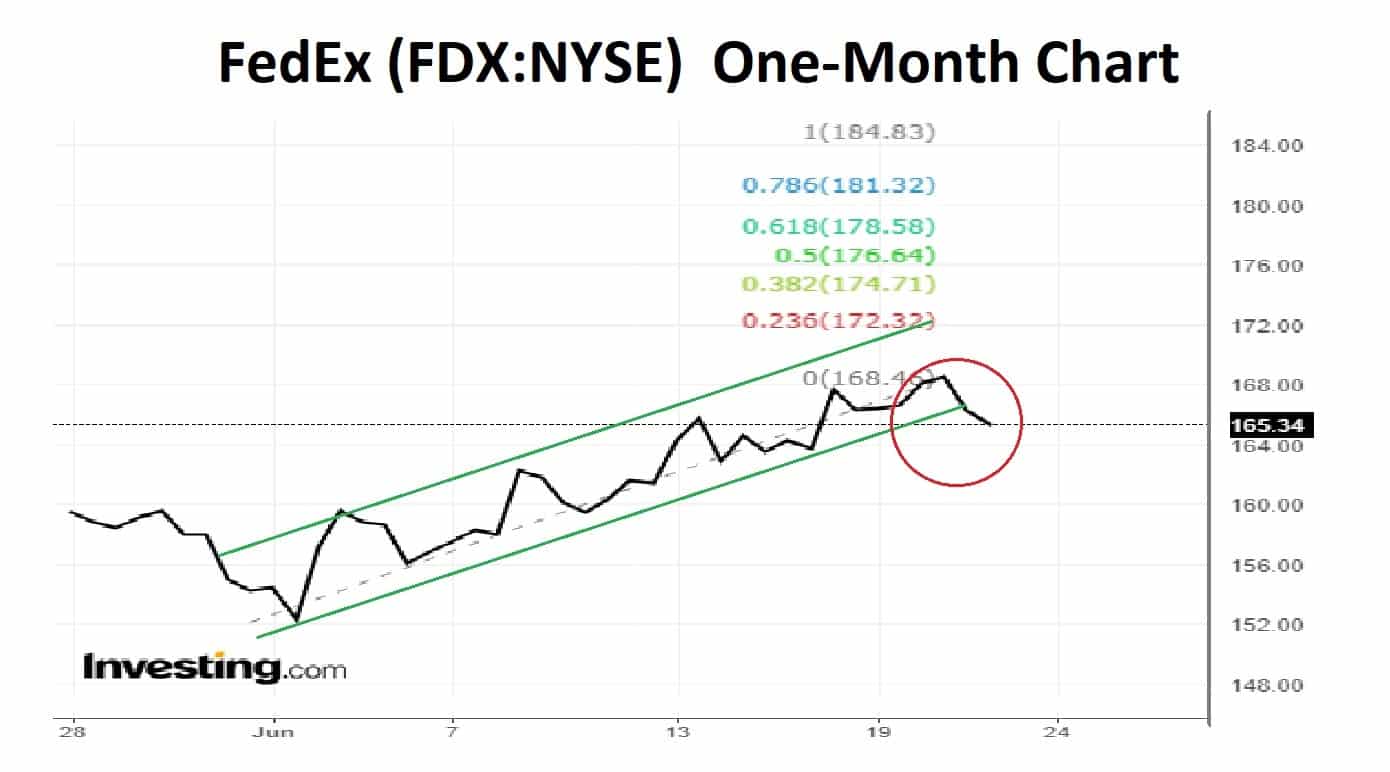 Source: www.tradingeconomics.com , Spotlight Ideas
However, this view is at odds with the technical sentiment where all bar two observations are flashing red as "STRONG SELL". The other two readings are "NEUTRAL".
Why is this? The world's largest package shipment company is set to report Q4 earnings after the close on Tuesday, during concerns about its business being further damaged by the persistent trade dispute between the U.S. and China and slowing global growth.
Expectations from its upcoming fiscal Q4 results have been pared back and the sentiment in the analytical community is that FedEx's outlook into 2020 is also being sullied by the prolonged U.S.-China trade dispute.
When coupled with ongoing macro overhangs, namely trade war, U.S. industrial economy, Eurozone softness, Brexit etc. it would be no surprise to see Tuesday's statement issue a lower guidance for the rest of the year. This would be a concern as the recently announced dividend for FedEx's fiscal Q1 was the first time since June 2009 that the payout did not increase.
Of course, one could be brave and hold on until the end of the week when President Trump and President Xi may hold a side conference at the G20 meeting in Osaka.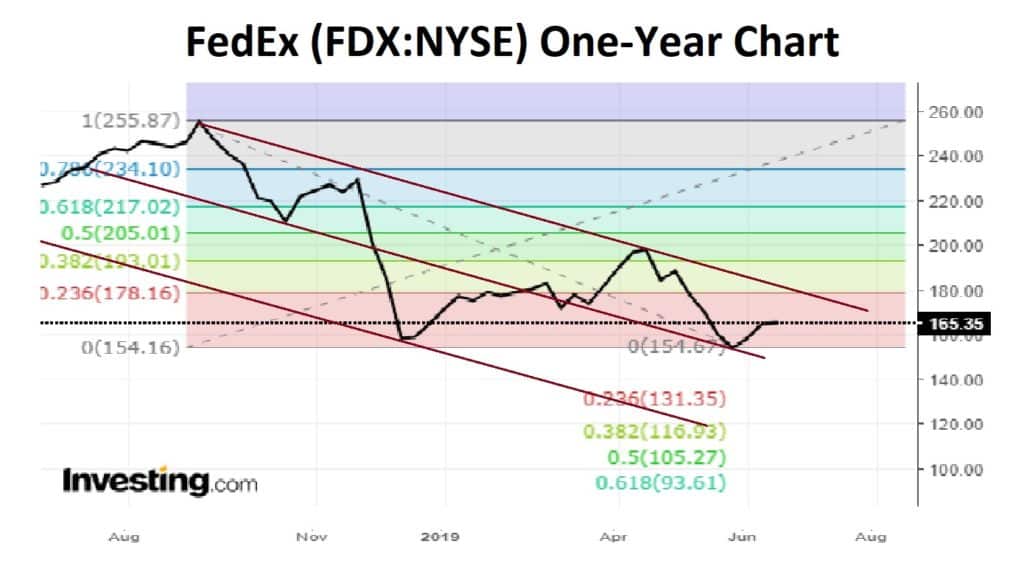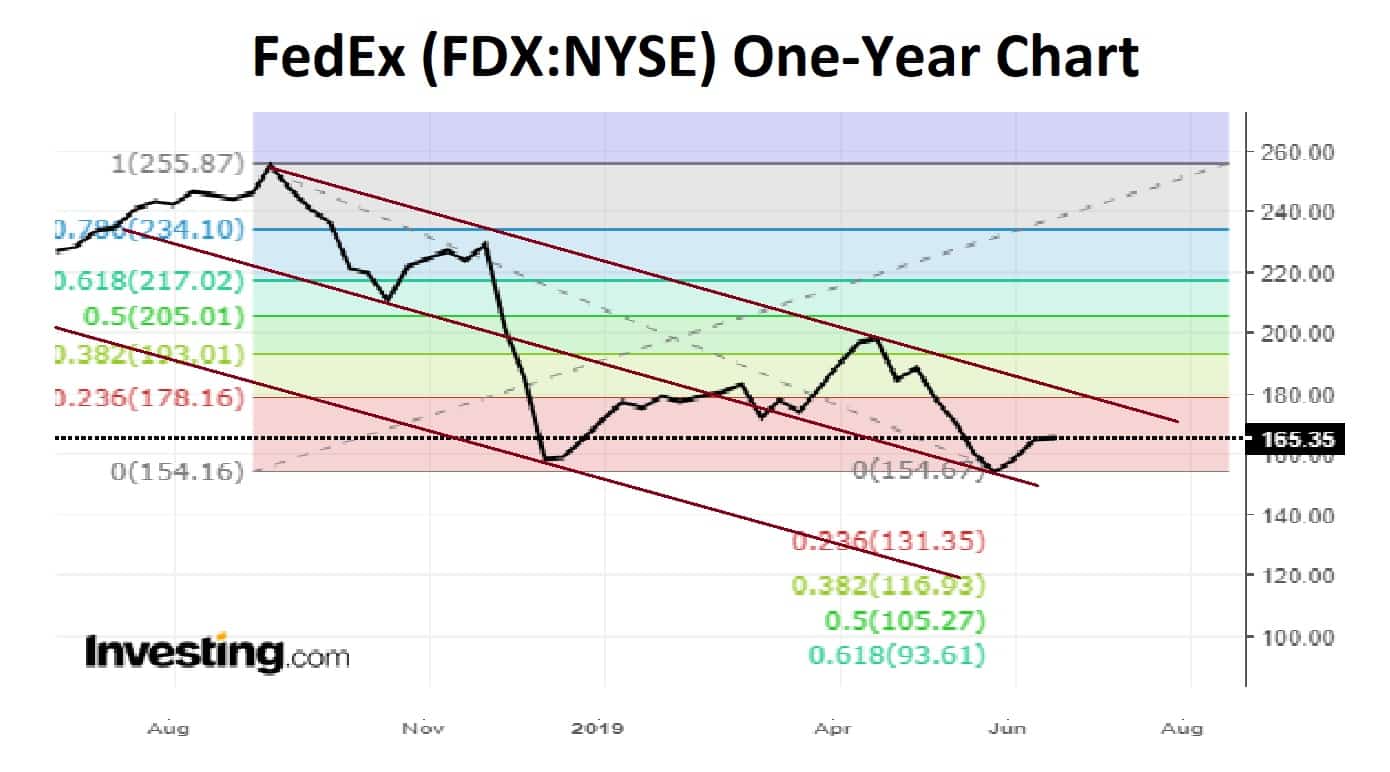 Source: www.tradingeconomics.com , Spotlight Ideas
The one-year chart illustrates that FedEx has been locked inside a 12-month corrective channel with good rotation. The closing level is likely to fade lower ahead of the earnings report, even if there has already been a wave of selling. Short of President Trump announcing a trade deal with China next week I am picking FedEx as a stock that can explore the downside that lies below the range seen over the past year.
Summary:
Stay short or sell at opening
Target 1 154.67 Target 2 131.35
Stop at 195.00