Recap
The trade war continues to dominate global financial market price action, with various leaks, rumours and statements from both the US and China over the past week creating very volatile market conditions across Stock, Bond, Forex and Commodity markets.
Moreover, the plunge in US Treasury Bond yields to multi-year and in some place historic low yield levels (30yr at historic low) has accentuated concerns of heightened risks to the US and global economic outlook.
Not only have US Treasury yields plunged, but the 2-10yr segment of the US Yield Curve inverted last week (as it also did in the UK), which is often a signal of future recession.
Furthermore, global bond yields continue to push to historic low levels (German Bunds the standout).
However, there have been some positives, with the US and China stating that trade talks would resume and also a delay in the latest batch of tariffs from the US until December 2019.
US data continues to prove resilient (US CPI and Retail Sales beating forecasts), although European data has again been disappointing over the past week (German GDP QoQ posting at -0.1%).
Over the weekend, the Chinese Central Bank has indicated reforms to lower borrowing cost to companies, which should be viewed as a positive for the global economic outlook to start the week.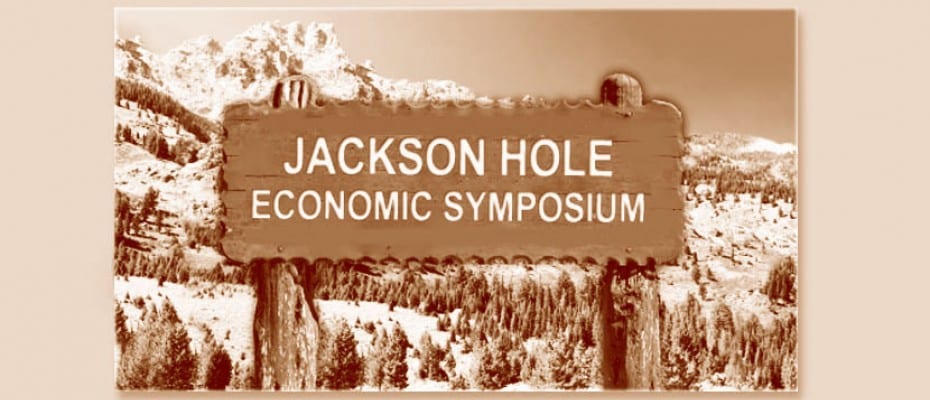 Key this week
Once more, critical to watch this week will be any new information on the trade war/ negotiations.
We also have the Jackson Hole Symposium from Thursday through to the weekend, with Fed Chair Powell speaking on Friday.
On the macroeconomic event and data front, the focus will be on the FOMC Meeting Minutes on Wednesday and global Purchasing Managers Index data (PMI) on Thursday.
| | |
| --- | --- |
| Date | Key Macroeconomic Events |
| 19/08/19 | No data of significance |
| 20/08/19 | RBA Meeting Minutes |
| 21/08/19 | FOMC Meeting Minutes |
| 22/08/19 | Jackson Hole Symposium; global Purchasing Managers Index data (PMI) |
| 23/08/19 | Jackson Hole Symposium; Fed Chair Powell speaks |
| | | |
| --- | --- | --- |
| Date | Key Earnings Events | Country |
| 19/08/19 | BHP Group | UK |
| 20/08/19 | Home Depot; Medtronic | US |
| 21/08/19 | Lowe's; Target | US |
| 22/08/19 | Salesforce | US |