Hi traders,
German DAX can be unfolding a bigger, overlapping decline down from 11692 level, which we see it as a EW ending diagonal. A EW ending diagonal is a powerful reversal pattern, that consists out of five waves, and each of them has three sub-waves. That said, at the moment we see price unfolding final stages of a wave 3, that can look for support and a bullish reversal near the 10880 region, from where corrective wave 4 can follow. This wave 4 can take price towards the 11200 area, where former gap can be covered.
The whole structure from 11692 can later look for support/bottom near the 10800/10650 region.
German DAX, 1h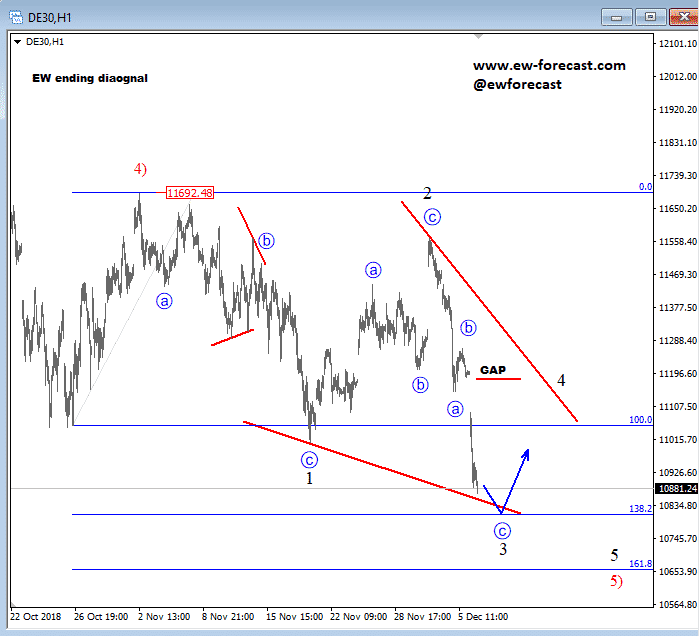 In this expected sell-off, XXX/JPY crosses can be very interesting in the upcoming days. One of them can be NZDJPY, which can be unfolding five waves down from the highs and if we get it, then this would be a confirmation of a reversal and later then we would be looking for short opportunities after a three-wave pullback. That said, NZDJPY remains bearish as long as it's moving beneath 78.85 previous highs.
NZDJPY, 1h