Macroeconomic/ geopolitical developments
Global financial markets have retained a cautious "risk on" theme in early August.
The tentative "risk on" theme, however, has been accompanied by mixed signals across global financial markets, as discussed in the 'global financial market developments' section below.
Positive, macroeconomic and earnings data in July and early August, combined with the anticipation of a COVID-19 vaccine, have sustained the positive outlook for the global economic recovery.
Global PMI and US ISM data last week were upbeat, with the US Employment report in-line with expectations on Friday.
In the UK, the Bank of England sounded a slightly positive, although still cautious tone, again echoing recovery prospects.
However, there are ongoing concerns regarding the growing number of COVID-19 cases, hospitalizations and deaths in a number of southern and western US states.
Plus, global pockets of coronavirus breakouts, notably in Spain, France and Victoria State in Australia, have left riskier assets somewhat hesitant.
US-Sino tensions were escalated this past week, with President Trump signing executive orders to restrict the Chinese social media platforms TikTok and WeChat in the US.
There has been an impasse amongst US lawmakers to progress new fiscal stimulus measures and coronavirus relief.
This has led President Trump over the weekend to sign executive orders to offer coronavirus relief.
Global financial market developments
The "risk on" theme saw US equity indices hit new multi-month highs, with the Nasdaq at another record level and the S&P 500 eyeing its all-time Hugh.
European stock averages, such as the German DAX and UK FTSE 100, however, have not recovered from the late July selloffs.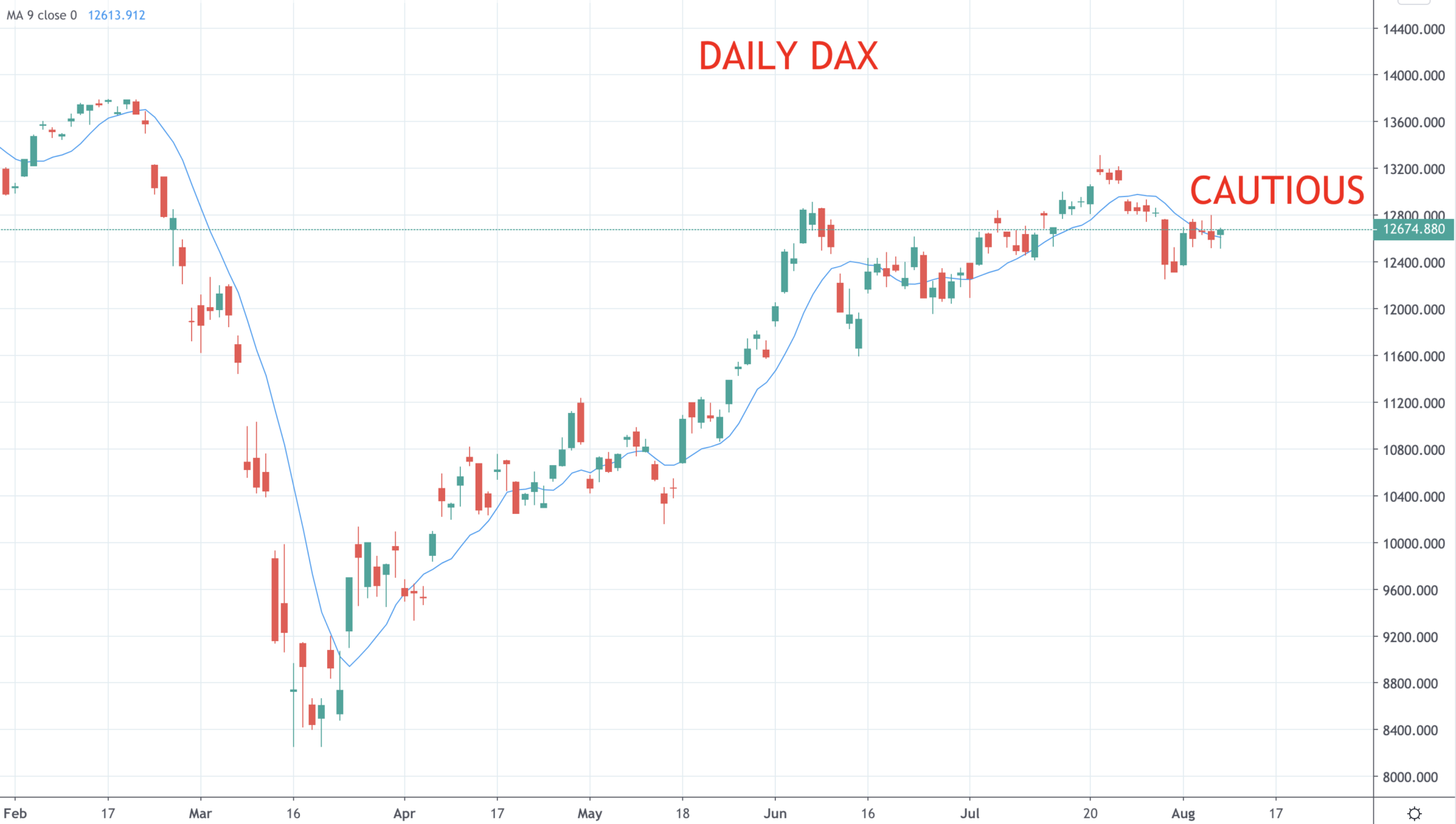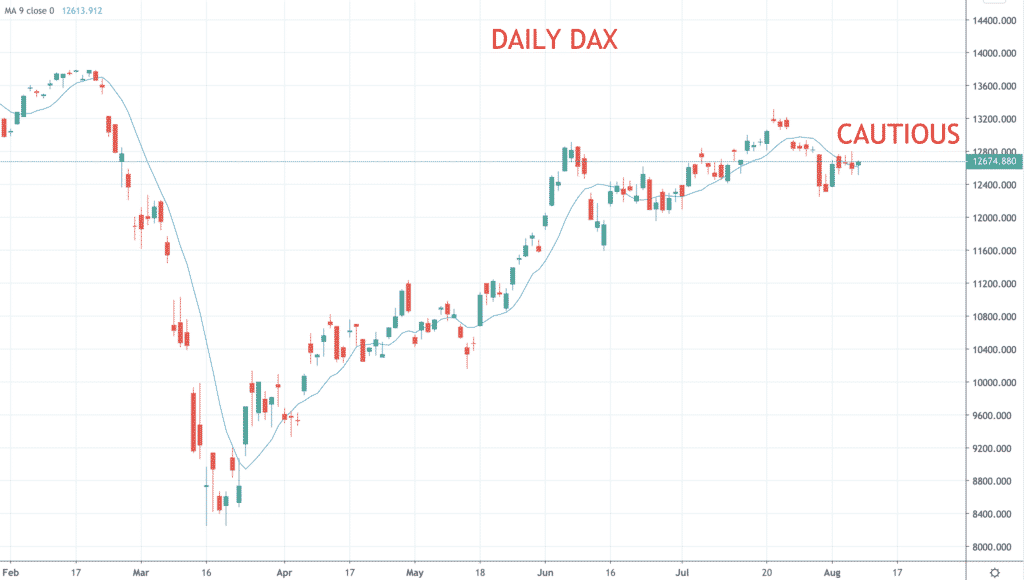 In addition, US Treasury Bonds remain near recent and historic low yields, echoing caution and a "risk off" threat (but also strength from the Fed bond buying program)
In the Forex space, the US Dollar has stayed broadly weak, again echoing a "risk on" theme (and the low US yields). But early August and notable Friday has seen risk of a US Dollar recovery.
In the commodity world, Copper and Gold have sold off from a new multi-month and multi-year highs respectively, with the Oil price aiming higher, but cautious.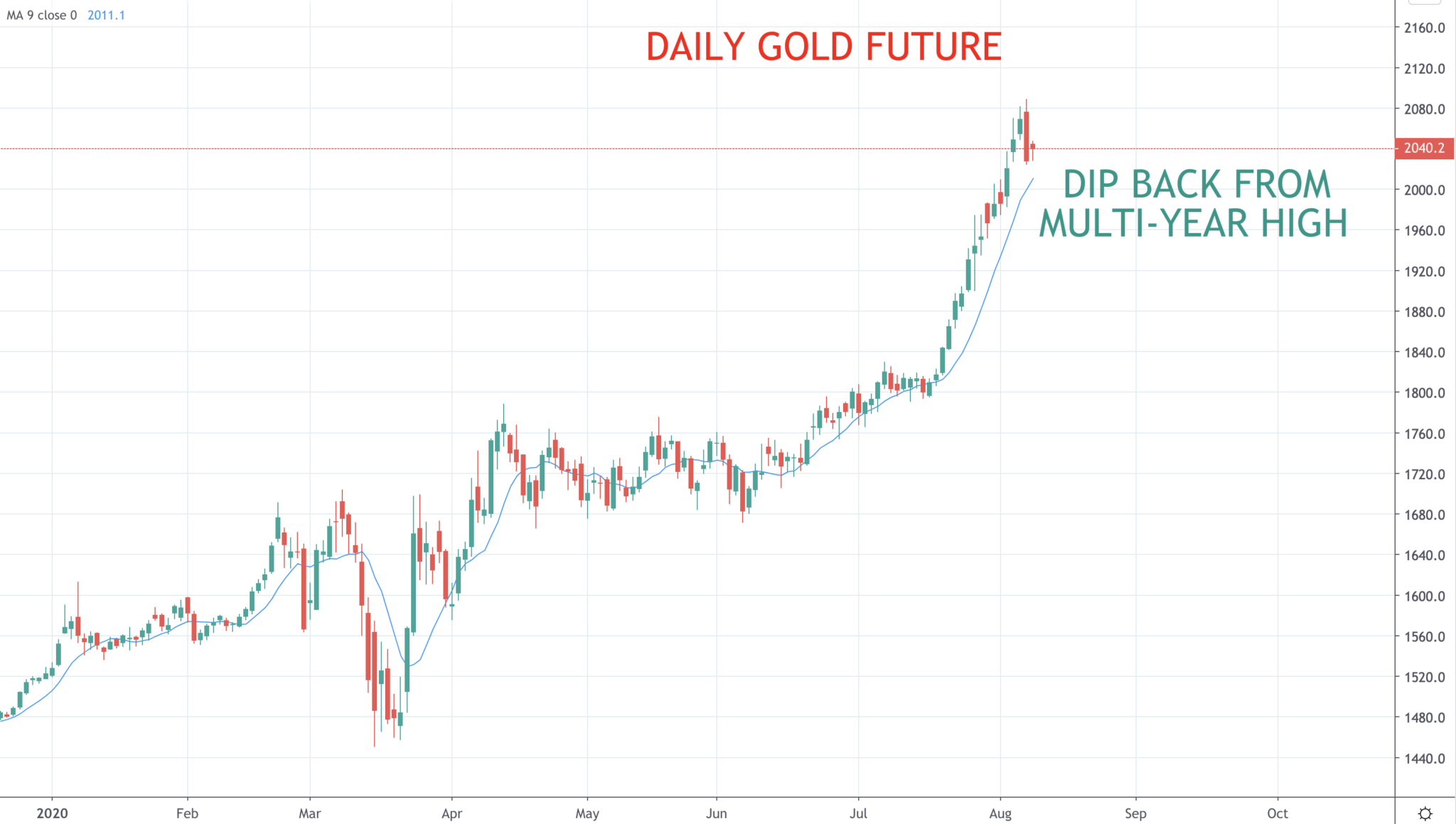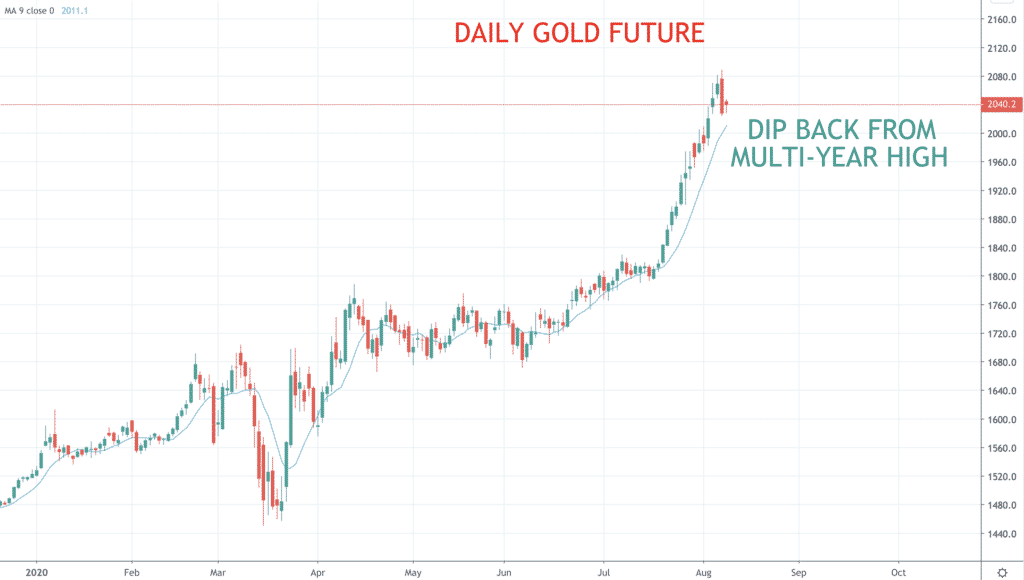 Key this week
Central Bank Watch: A relatively quiet week as we get the Reserve Bank of New Zealand (RBNZ) meeting, interest rate decision and statement on Wednesday.
Relatively light on the macroeconomic data front, the standouts being; the UK Employment report and the German ZEW survey on Tuesday, we get UK GDP and US CPI on Wednesday, Thursday brings the Australian Employment report, German CPI and US Jobless Claims, then Chinese Retail Sales and Industrial Production, plus US Retail Sales on Friday.
The focus will also be on new cases and deaths from the COVID-19 coronavirus, with ongoing concerns regarding the increases in the southern and western US states, plus the outbreaks in Spain, France and Victoria State in Australia.
| | |
| --- | --- |
| Date | Key Macroeconomic Events |
| 10/08/20 | Nothing of note |
| 11/08/20 | UK Employment report; German ZEW survey |
| 12/08/20 | RBNZ meeting; UK GDP; US CPI |
| 13/08/20 | Australian Employment report; German CPI; US Jobless Claims |
| 14/08/20 | Chinese Retail Sales and Industrial Production; US Retail Sales |