Over the weekend PM May struck a defiant tone with defending her Brexit deal while a growing threat of a leadership challenge looms. She stated there has not yet been enough letters to trigger a no confidence vote. So far, 42 Tory MPs have provided their letters for a no confidence vote which is 6 below the 48 needed for a no confidence vote.
The PM is set to head to Brussels this week to secure the deal. The EU has continued to reiterate that the current deal was not open for renegotiation, while EU Chief Negotiator Barnier floated the idea of extending the Brexit transition period by 2 years. This has led to the banking and housing sector to be the under performer as investors worry about Brexit with equities overall lower.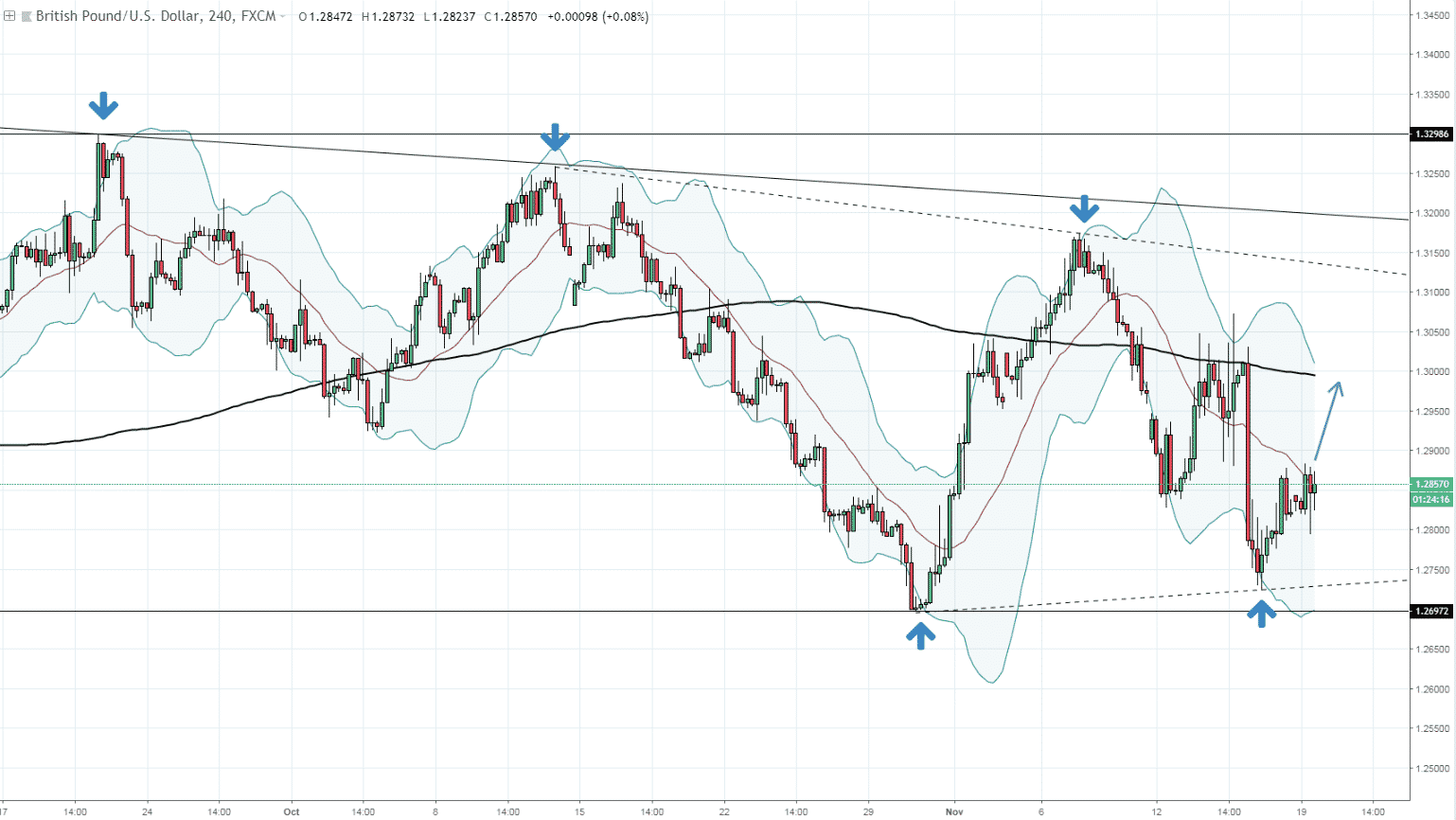 Price action is converging with a potential upside move to the 1.30 handle back towards the 200 moving average.
As the earning season comes to an end, the US has been struggling recently to recover the losses in the last few weeks due to a number of concerns. The main issues have been the US midterm election, the path of interest rate rises, trade tariffs and the possibility that corporate earnings have reached a peak.
Traders this week will be able to gauge consumer health as the holiday shopping season begins with Black Friday sales. A good performance in the consumer sector could help ease some concerns and could lead equities to recover the previous week losses. However the largest concern will be from the G20 meeting at the end of the month and the final Federal Reserve policy announcement of the year next month may dampen the recovery.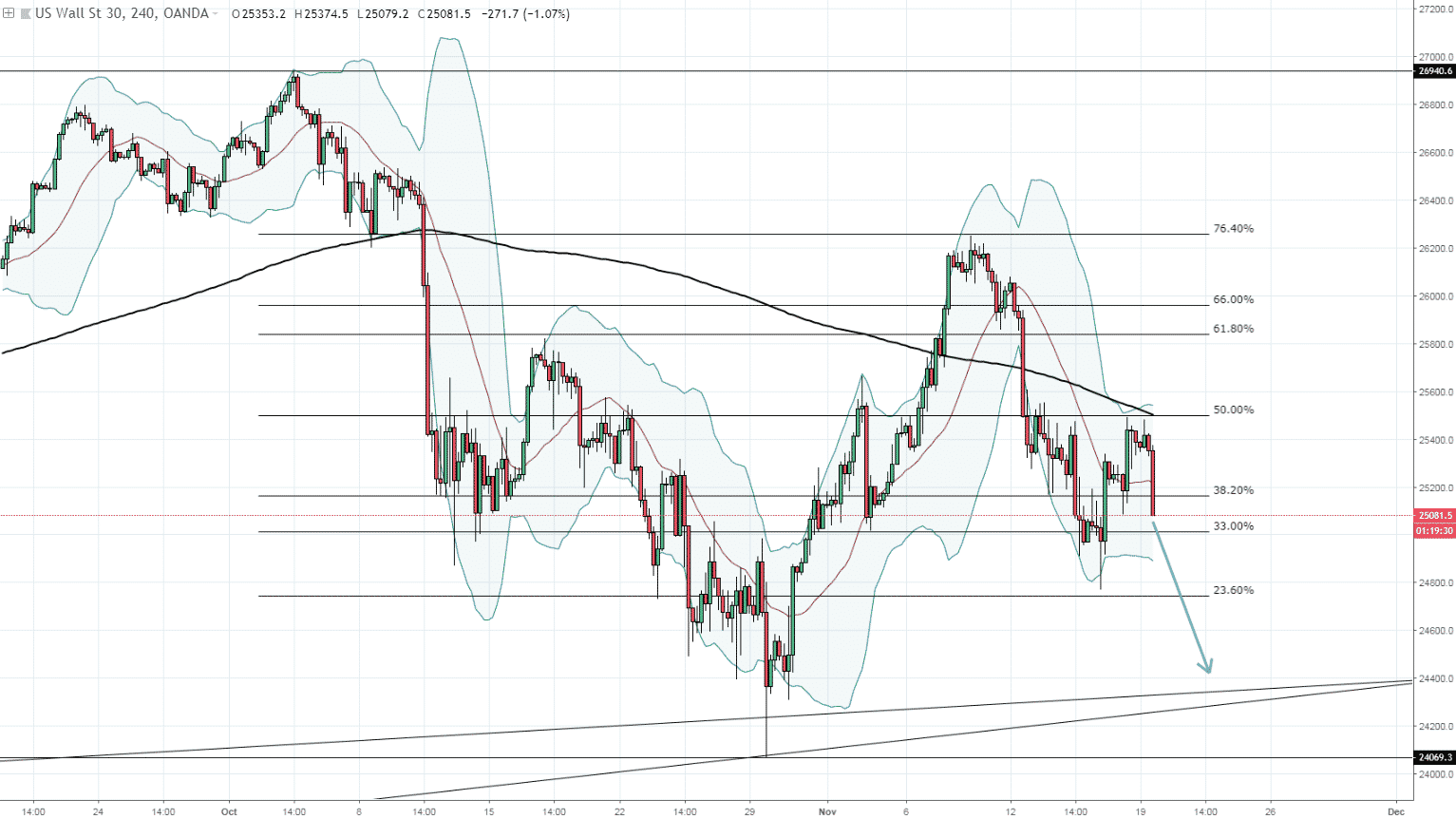 Pessimistic company news reports has continued to downside move of the Dow Jones. From the all-time high we have had a 76.4% Fibonacci retracement. Price action recently tested the 200 moving average and a downside break has begun. A potential move back towards recent low and the trend line.
This week's macro data is relatively light with the US durable goods order as the main event. A euro group meeting is taking place today where euro zone finance ministers are gathering, high on the agenda will be growing concerns from Italy. As they remain defiant in responding to the European Commission in regards to their budget. We also have the ECB meeting minutes on Thursday which is an account of the rate decision from four weeks ago. To finish the week, on Friday we have Canadian retail sales and inflation report.
Read more of the latest forex market analysis