S&P Futures are back under the influence of bears after a strong intraday rally into the June high at 3231 turned sour. Bears slapped mkt back below the midpoint of Fridays bullish open/close range, creating another Dark Cloud Cover pattern. Interestingly, the pattern formed on the very same session what would've invalidated the first Dark Cloud Cover reversal that occurred on the 7th. Alas, both patterns are active and this doesn't bode well for bulls especially as fundamentals are not showing an improvement at all; its worth noting how the S&P is being driven by a select few mega-cap names. The divergence between cap-weighted (S&P) and equal weighted has bear widening by its most since 2009, suggesting the drive higher in the U.S. benchmark is not attributable to a broad market rally. It should be called S&P 5 instead of S&P 500!
Below 3105 would eliminate key pivot SUP @ 3109 (21-EMA and 76.4% fib), shifting tactical risks to the 200-Day @ 3024 then 2935 June low.
Downside risks are only quelled on robust closes above the 3231 high. This would not only set new trend highs but also invalidate both Dark Cloud Cover patterns.
VIX pops higher, rejecting the 200-Day and retaining strategic vol risks to the upside – not a good sign.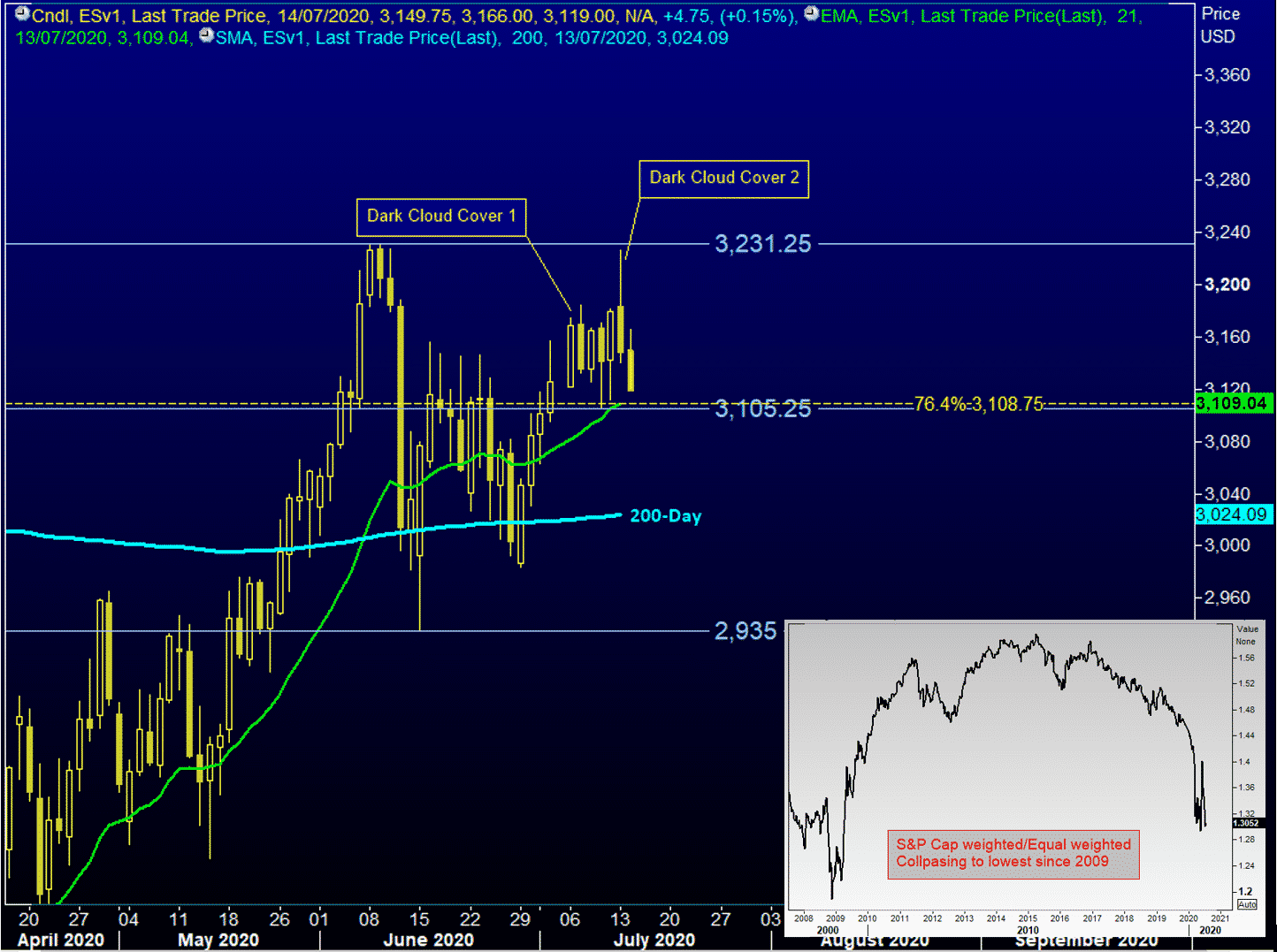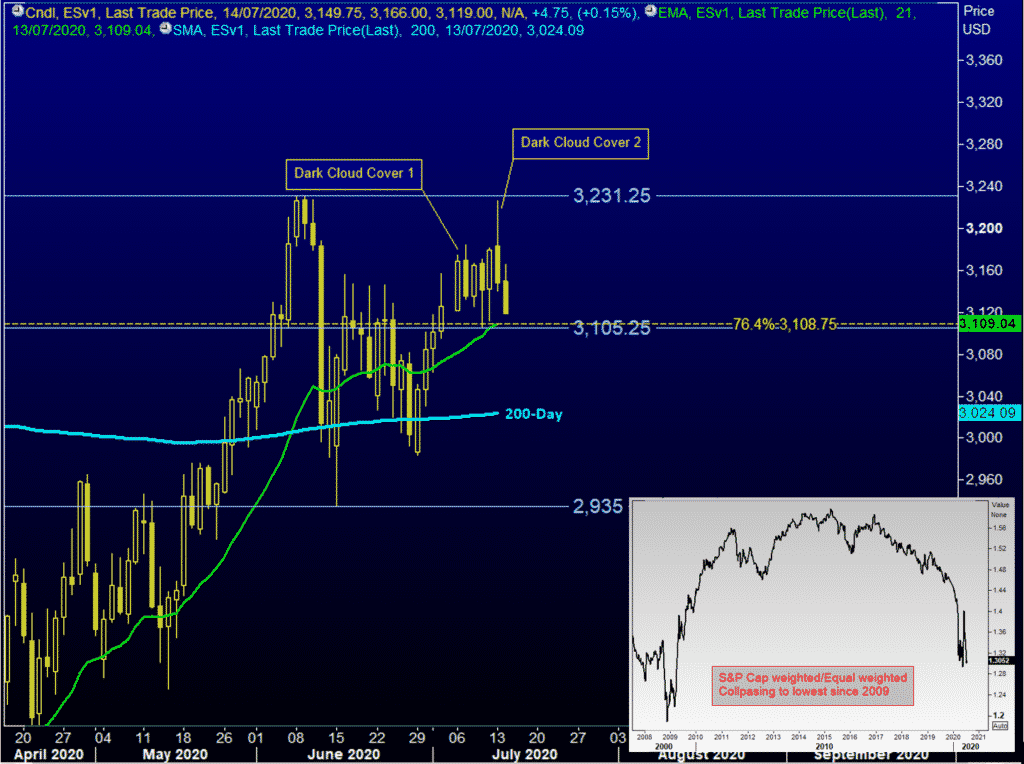 Optimism tilts back into a bearish setting on the tactical end, suggesting that this recent consolidation phase in S&P has resurfaced consumer negativity adding weight to overall mkt uncertainty.
***Optimism measured by sentiment from global text analysis, machine learning, global news outlets and social media sites. Data by MarketPsych, Refinitiv EIKON.