Hello traders, and welcome to our new intra-day updates regarding various markets. Today we are going to look at USDCAD, GBPCAD and the S&P500.
New leg down, below Apr 02 low may not be far away for E-mini S&P500 after that five wave fall from 2618 which confirms end of a corrective rally.
S&p500, 1h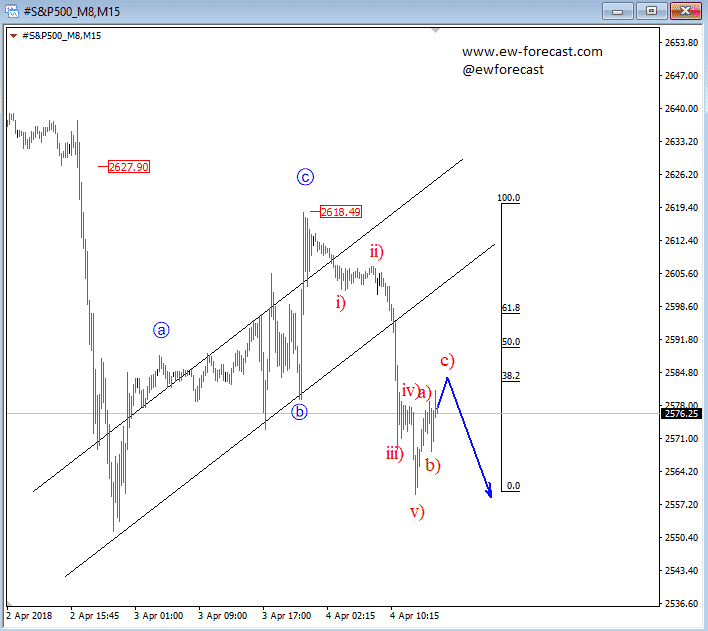 Latest decline on USDCAD from 1.2943 can be labelled as final leg of a bigger corrective decline, which means more upside can be around the corner for the pair. At the same time, we see price making a new intra-day recovery from the 1.2774 level, which can be first evidence of a completed leg c of 4.
USDCAD, 1h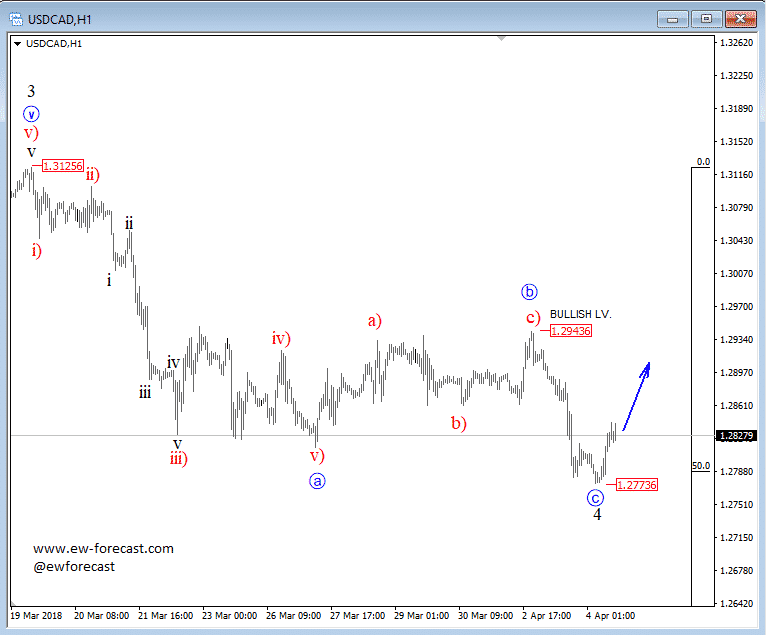 GBPCAD made a nice three-wave corrective a-b-c setback with an ending diagonal into wave c and retraced for 38,2%, which is an ideal EW support for wave 4. So, a rise above 1.8175 would confirm more upside for wave 5 towards new highs.
GBPCAD, 1h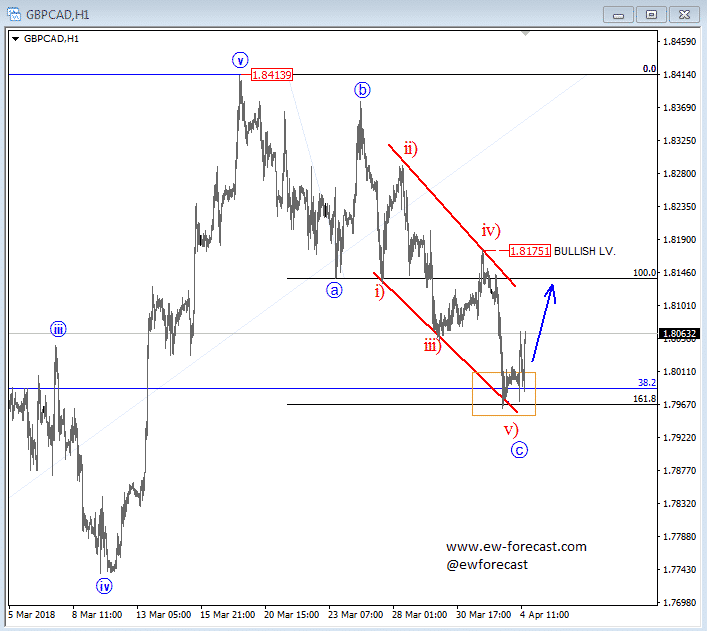 An ending diagonal is a special type of pattern that occurs at times when the preceding move has gone too far too fast, as Elliott put it. A very small percentage of ending diagonals appear in the C wave position of A-B- C formations. In double or triple threes, they appear only as the final "C" wave. In all cases, they are found at the termination points of larger patterns, indicating exhaustion of the larger movement. Also they can indicate a sharp reversal once completed.
structure is 3-3-3-3-3
a wedge shape within two converging lines
wave 4 must trade into a territory of a wave 1
appears primarily in the fifth wave position, in the C wave position of A-B- C and in double or triple threes as the final "C" wave