Dollar bulls are in full cry, they like the positive economic tone
The strength of the Dollar will continue, even if the Fed are on hold
There is no economic need for a rate cut; pricing is incorrect
Target 98.70
This past week saw the U.S. Dollar trade at better levels against most of the major currency pairs given stronger economic metrics and improving equity markets. There is certainly a buzz among Investors who are seeking the Dollar as they buy more U.S. equities…and why not when they enjoy data points such as Friday's GDP report?
The U.S. economy grew by an annualised 3.2% in Q12019, easily beating market expectations of 2.3% and followed a 2.2% expansion in Q4 2018. (See chart below). Growth was mainly supported by personal consumption expenditures (PCE), private inventory investment, exports, state and local government spending, and non-residential fixed investment.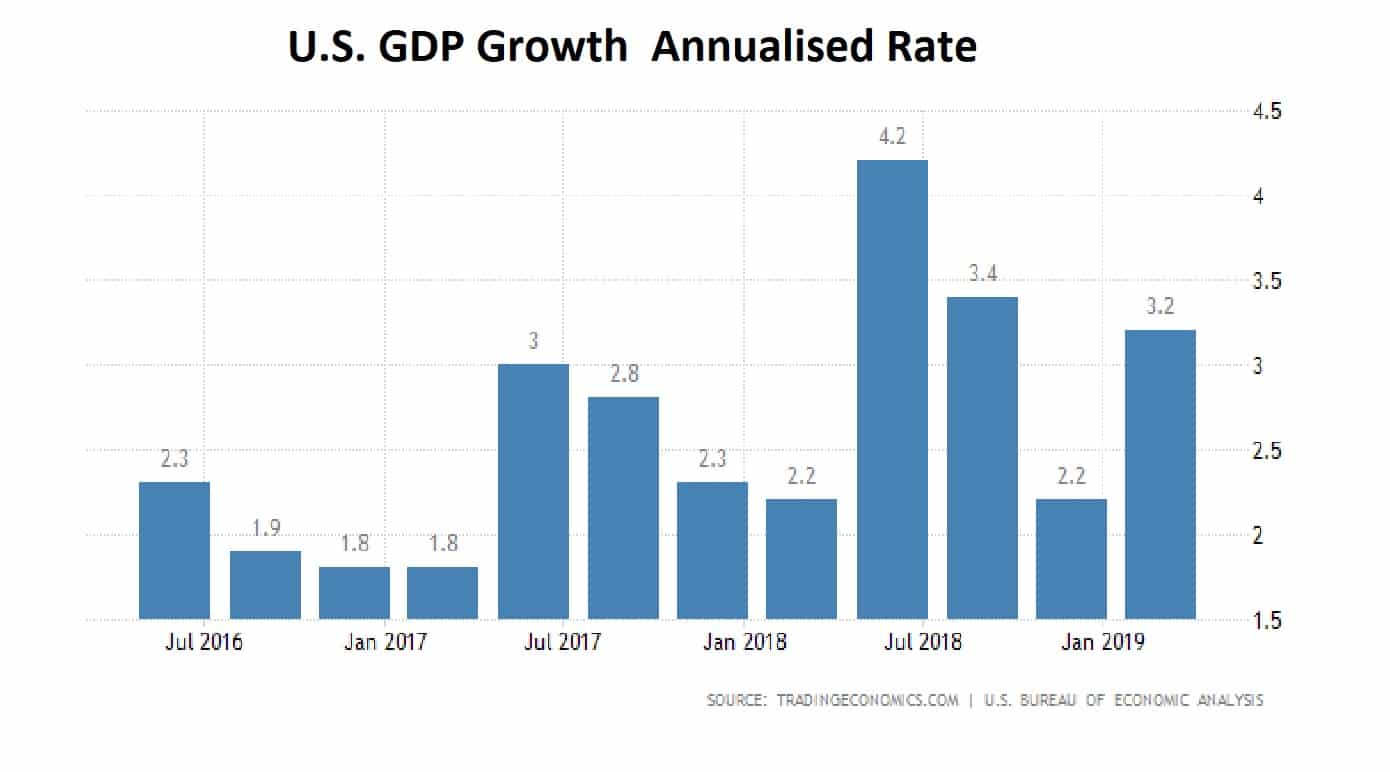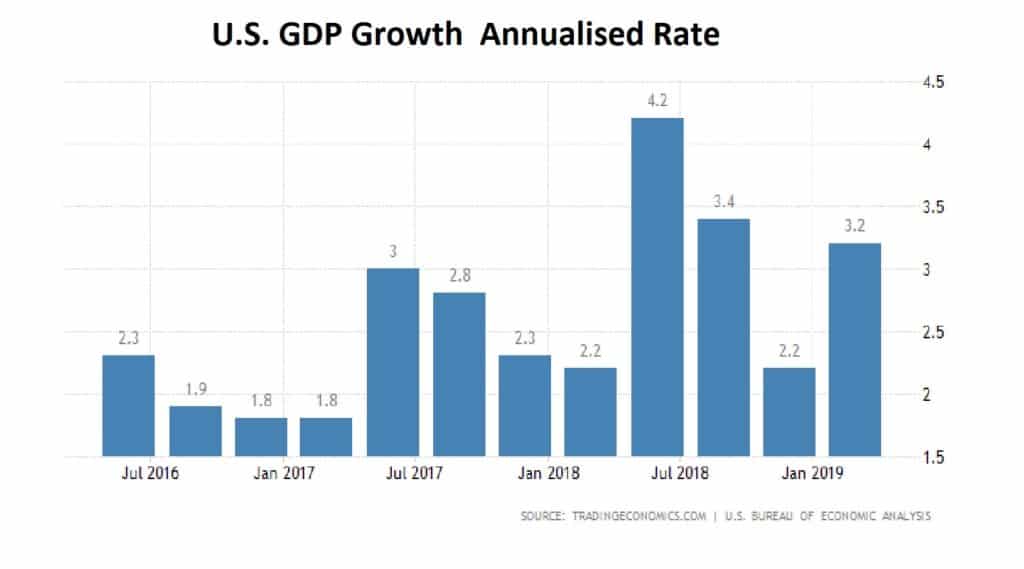 Source: www.tradingeconomics.com
Similar good news was found as consumer spending in the U.S. increased to USD 13071 Billion in Q1 2019 from USD 13032.30 Billion in the fourth quarter of 2018. So, the Dollar was able to shrug off the report as investors worried that softer price growth will prevent Federal Reserve's optimism.
This coming Wednesday will see the Fed's FOMC meeting and it must be regarded as one of the most important events next week. Will the Fed be minded in recognising the improvements in data as a sign that the prior slowdown is temporary or overlook them in favour of low inflation and sluggish global growth.
The pattern of trading on Friday suggests that investors think it will be the latter. Back in March when the Fed last met the Dollar declined after the dot-plot forecast revealed that most US policymakers no longer believes that a rate hike is necessary this year. They ignored the fact that Fed Chair Powell said the economy was in a good place and dwelt on the darker issues such as stalled trade talks, Brexit, European tariffs, twin deficits and weaker global growth. All were judged as being troubling endogenous and exogenous risks.
Moving on from March the U.S. has booked impressive gains in employment levels, retail sales, manufacturing activity and inflation. The Fed will be pleased to see the economy has recovered; however, the market will only take the Dollar higher if the signal from the FOMC says that the market's expectations for a rate cut, i.e. 67% are misplaced.
If Powell downplays the possibility of easing, the Dollar will extend its rise and investors will move onto Nonfarm Payrolls where +180,000 is forecast.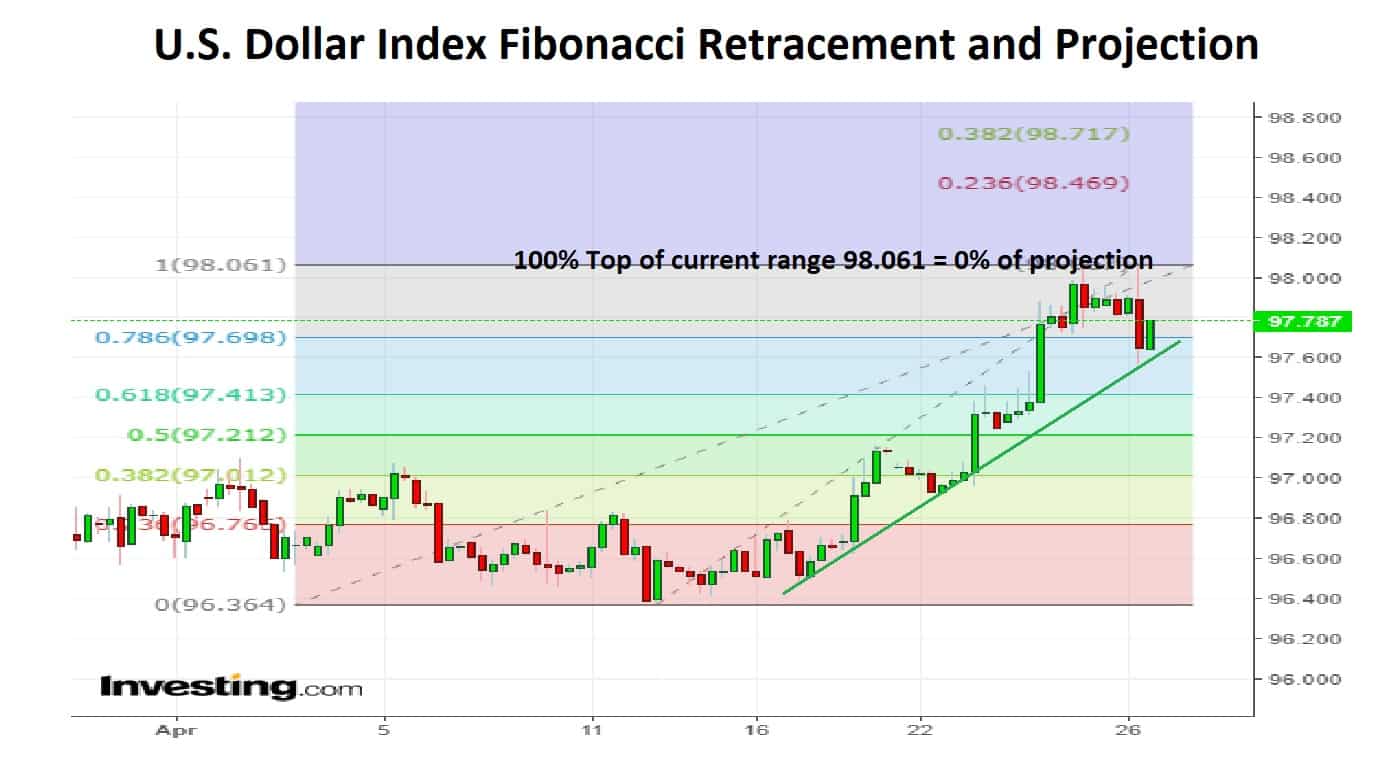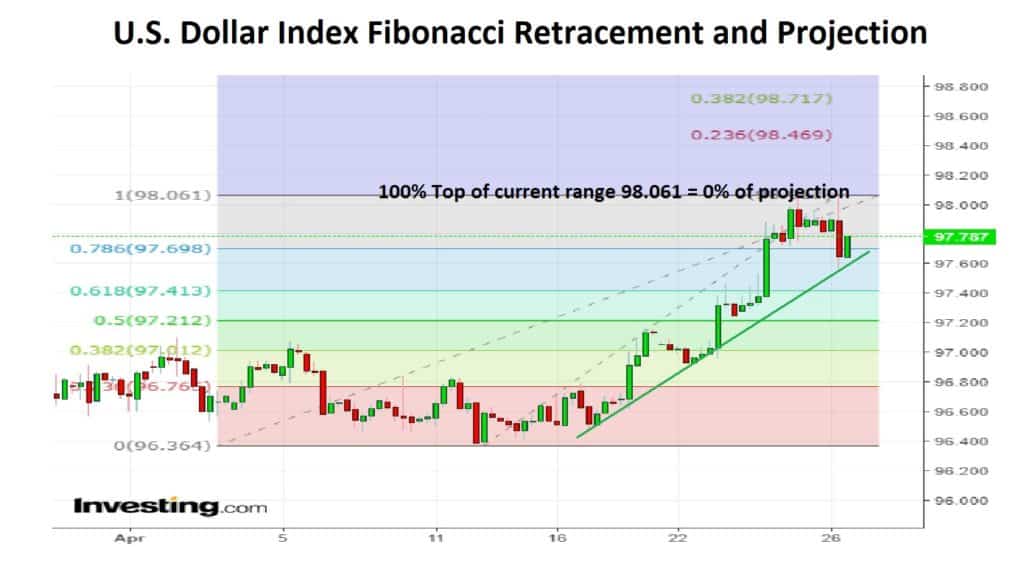 Source: www.tradingeconomics.com , Spotlight Ideas
Summary:
Buy at opening on Monday
Target 1 98.70
Stop at 97.42